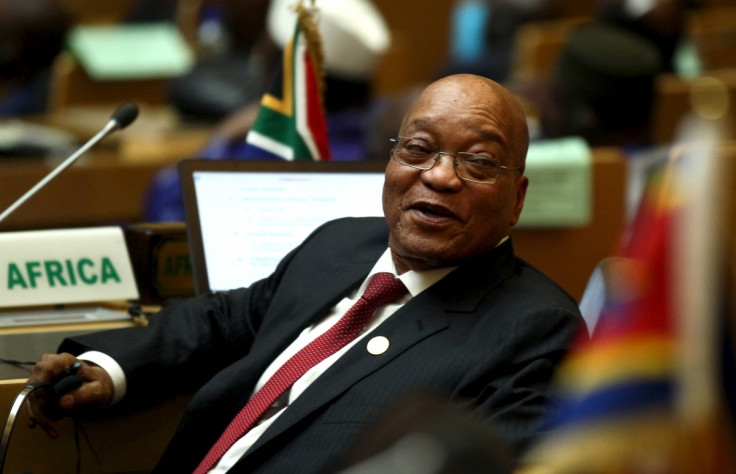 South Africa's embattled President Jacob Zuma has agreed to pay a portion of £10.6m (250m rand, $15.3m) for lavish state-funded improvements to his private country home which include an amphitheatre and a cattle enclosure.
Zuma, who is facing growing public opposition in South Africa, agreed that the country's auditor general and finance minister should determine what proportion of the improvements he should pay for.
Opposition politicians have widely criticised Zuma over the improvements. Public Protector Thuli Madonsela said Zuma had "benefited unduly" from them in a 2014 report, Reuters reported.
South Africa's left-wing Economic Freedom Fighters and the Democratic Alliance have said they will not allow a settlement that will undermine Madonsela's role and are consulting with legal teams. The matter is set to be heard in the Constitutional Court on 9 Feburary.
Zuma's office has said the African National Congress (ANC) leader will pay an amount to "achieve an end to the drawn-out dispute" but denied any wrongdoing.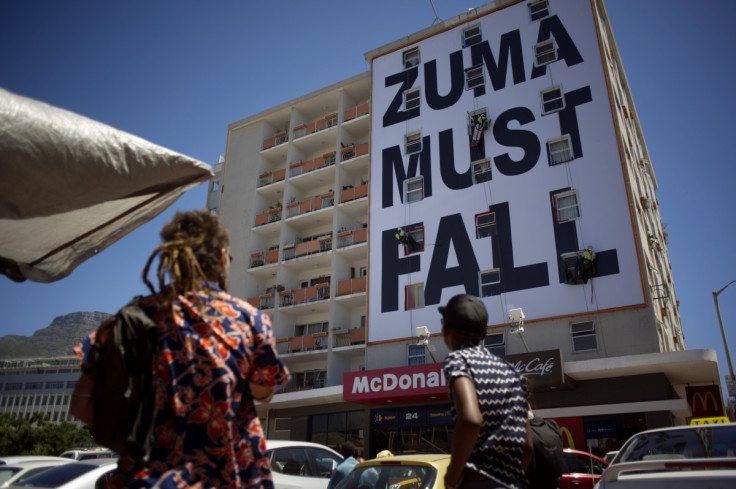 EFF spokesman Mbuyiseni Ndlozi has criticised the stance saying: "President Zuma is not responding out of the goodness of his heart or out of understanding the importance of respecting the... recommendations of the public protector."
Growing dissatisfaction with Zuma's leadership has reopened racial rifts in the country and led to an increasingly popular Zuma Must Fall campaign which spread quickly on social media along with other so-called hashtag protests in South Africa.
A Zuma Must Fall banner which appeared in Cape Town has been removed by ANC supporters, but the anti-Zuma protest movement, which reached its peak in December, has merged with the #FeesMustFall campaign, a student movement which caught the public imagination in October.
People in Pretoria, Cape Town, Port Elizabeth and Johannesburg took to the streets at the close of 2015, insisting that corruption has worsened in South Africa since Zuma came to power in 2009. The march coincided with the public holiday, Day of Reconciliation, which is to encourage national unity and was again precipitated by economic woes.