South Africans have taken to social media to vent their frustration after President Jacob Zuma unexpectedly sacked finance minister Nhlanhla Nene. The leader motivated the decision by saying that another "strategic position" was awaiting Nene.
The removal of Nene comes against the backdrop of a plunging rand-dollar exchange, a shrinking economy and increasing debt. On 8 December the Fitch ratings agency graded South Africa at BBB- which is one level above junk status.
Considering this, the sacking of Nene has been criticised by analysts as it has further dented investor confidence. "The timing of this decision and what it entails is very negative for the Rand and credibility of the finance ministry and sound financial institution framework. Investor sentiment will struggle given its timing so soon after ratings agencies met last Friday, said Standard Bank trader Oliver Alwar, speaking to Fin24.
Nene was appointed as South Africa's finance minister in May 2014. He is now replaced by David van Rooyen, described by local media as a largely unknown economist. Before his new appointment, van Rooyen served as the mayor of Merafong, a town in Gauteng province. In 2009 van Rooyen was chased out of Merafong as residents burned his house down, accusing him of trying to move the municipality from the relatively wealthy Gauteng province to the struggling North-West.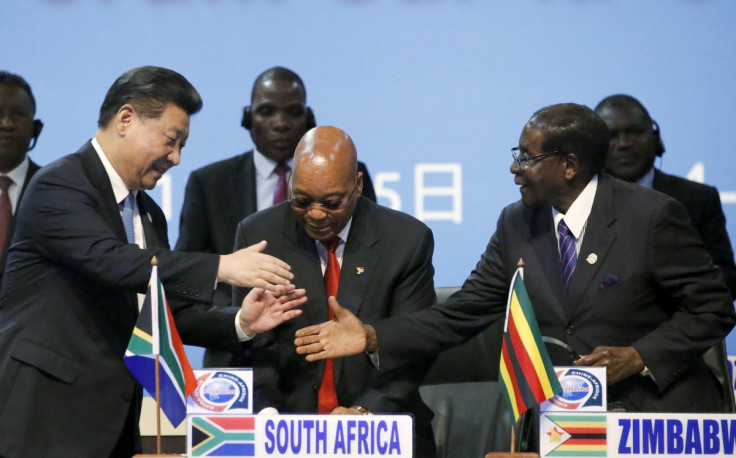 Zuma Must Fall
South Africans met the sacking with outrage and took to social media under the hashtag #ZumaMustFall. Some people have argued Nene was sacked as his attempt to curb spending might have upset people close to Zuma. The South African Rand plunged following the minister's sacking, hitting a new record low since 2011 - R15.30 to $1 as of 11AM SAST.
South Africans are calling for the president to step down just months after several towns were rocked by protests following the government's attempt to increase student fees in 2016. Hundreds of students, who argued the fees would prevent poor black youths from accessing education, descended on the streets to protest with student bodies threatening to close universities across the country.
Hundreds of people also took to social media to voice their dissent under the hashtags #FeesMustFall and#NationalShutDown. Following days of unrest, the government announced a 0% fee increase.