A Nigerian rights group has called on the International Criminal Court (ICC) to investigate Zulu King Goodwill Zwelithini for "hate speech", which the group says is to blame for a wave of violence against immigrants in South Africa.
Seven have died and more than 300 people arrested after a week of anti-immigrant unrest, that broke out in Durban and spread to Johannesburg and parts of KwaZulu-Natal province.
Thousands of foreigners fled the violence in Durban, with many returning to their home countries or taking refuge in temporary camps.
The South African government has been accused of being slow to react to the violence and foreign governments including China, Nigeria and Zimbabwe have criticised the country for failing to do enough to protect foreign citizens.
The attacks are alleged to have started when Zwelithini, 67, called for immigrants to go home, with comments in which he urged South Africans to "pop our head lice".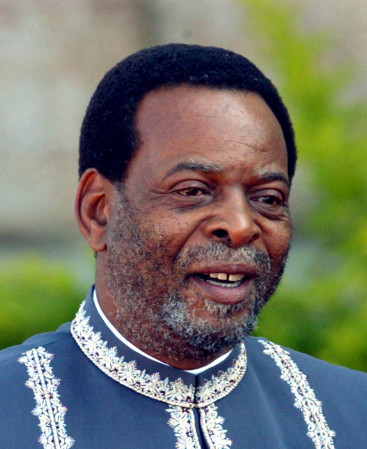 "We must remove ticks and place them outside in the sun. We ask foreign nationals to pack their belongings and be sent back," he told supporters at a stadium in Durban in March.
Zwelithini has since defended his speech, claiming its meaning was lost in translation and had been taken out of context, saying attacks on immigrants are "vile".
Investigate Zulu King 'hate speech'
In a statement on 23 April, Nigeria's Socio-Economic Rights and Accountability Project urged the ICC to "investigate allegations of hate speech by the Zulu King Goodwill Zwelithini, which has resulted in killing, violence and discrimination against Nigerians and other African citizens".
Nigerians are furious and the foreign ministry summoned South Africa's high commissioner, according to Reuters.
"Nigeria... spent a lot of money to fund the anti-apartheid struggle, ensuring that many South African students enjoyed scholarships in Nigerian universities," The Punch newspaper wrote in an editorial on 23 April.
"Yet, the relationship between South Africa and Nigeria since the end of apartheid... has been that of contempt by the former towards the latter."
Isolated counter-protests involving a few dozen people have occurred in Nigeria, including one outside the South African embassy on 22 April.
In 2012, the Zulu King sparked controversy after telling followers homosexuals were "rotten".