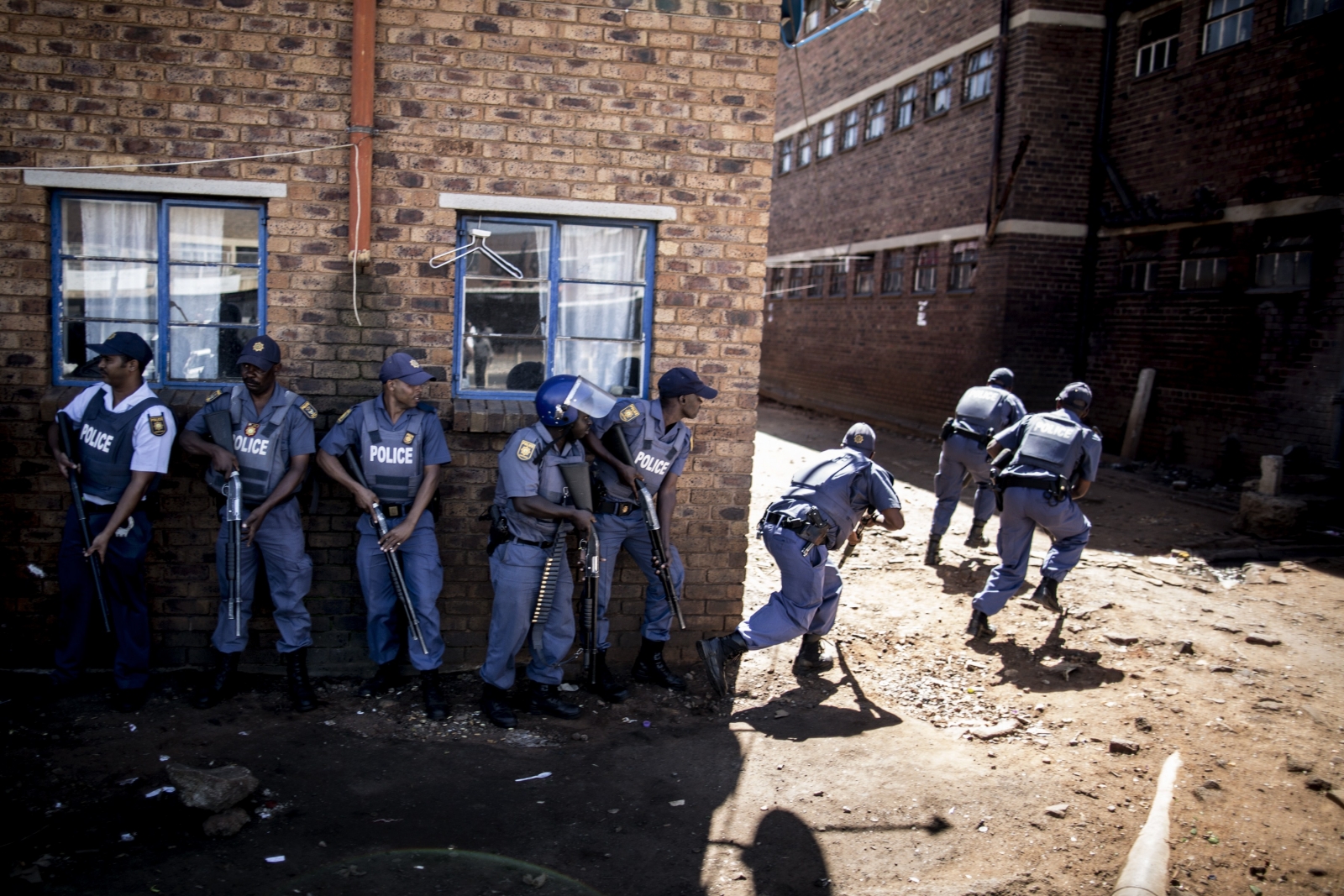 Anti-immigrant violence spread to Johannesburg overnight (16-17 April) where police used rubber bullets and tear gas to disperse hundreds of anti-immigrant protesters in the Actonville area, while shops in the Jeppestown area of the city were ransacked, reports AFP.
Locals told EWN news that they would continue the attacks until all foreigners had left the area, and blamed them for taking jobs and housing.
The violence has so far claimed five lives, and in response Malawi has announced plans to repatriate its citizens, with thousands of foreigners, mostly from other African nations, forced to flee their Durban homes and take refuge in temporary camps.
On 16 April, a peace march took place in Durban, with protesters chanting "Down with xenophobia!" and holding aloft placards denouncing the violence. There were reports of sporadic clashes between police and anti-immigrant gangs at the protests.
South Africa's government has been accused of not doing enough to protect immigrants. Addressing South Africa's parliament in Cape Town, president Jacob Zuma condemned the attacks.
"We have witnessed shocking and unacceptable incidents of violence directed at foreign nationals," said Zuma. "No amount of frustration or anger can ever justify the attacks on foreign nationals and the looting of their shops. We appeal for calm, an end to the violence, and restraint. The police have been directed to work round the clock to protect both foreign nationals and citizens and to arrest looters."
The violence flared on 10 April following comments from Zulu King Goodwill Zwelithini who called on foreigners to leave the country. Zwelithini claims that his comments were distorted.