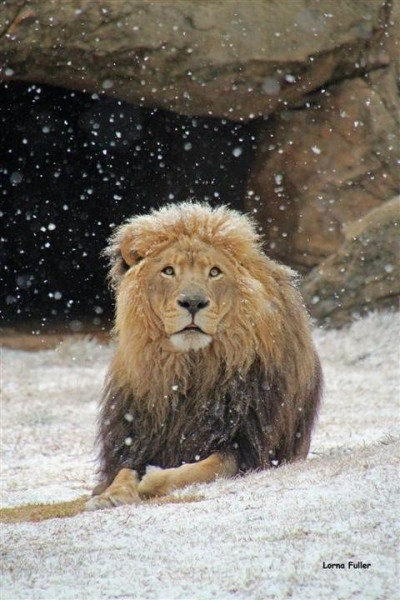 Johannesburg has been blanketed in snow for the first time in five years.
Office workers poured on to the streets of South Africa's largest city to wintess the weather phenomenon.
"It's difficult to gauge how much snow has fallen as we don't really measure snowfall in South Africa but it's more than we have had since 2008," Venetia Phakula, forecaster at the South African Weather Service (SAWS) said.
The event triggered tweets of pictures and comments.
"Due to the snowfall in Johannesburg, the ANC [the African National Congress] has declared a state of emergency. The country is turning white again," wrote Amukelani Chauke in a jokey reference to South Africa's apartheid past.
"Dear people of the northern hemisphere. Please excuse all the excitement about snow in Johannesburg," wrote Mike Blackburn after other users complained about the amount of tweets related to the event.
SAWS records show that it has snowed in Johannesburg on only 22 days out of 103 years.
The heaviest snowfall recorded in in Johannesburg's Gauteng province was 10cm (4in) in 1981.
South African motorists, unfamiliar with snowy conditions, were urged to drive cautiously by authorities.
"Many families are likely to try to keep themselves warm by lighting open fires and using generators,," Nomusa Dube, member of the executive council of the KwaZulu-Natal region (KZN) Co-operative Governance and Traditional Affairs department, said.
"We have dispatched teams across most parts of KZN so that they work with municipalities to respond swiftly in case of disasters," she said.