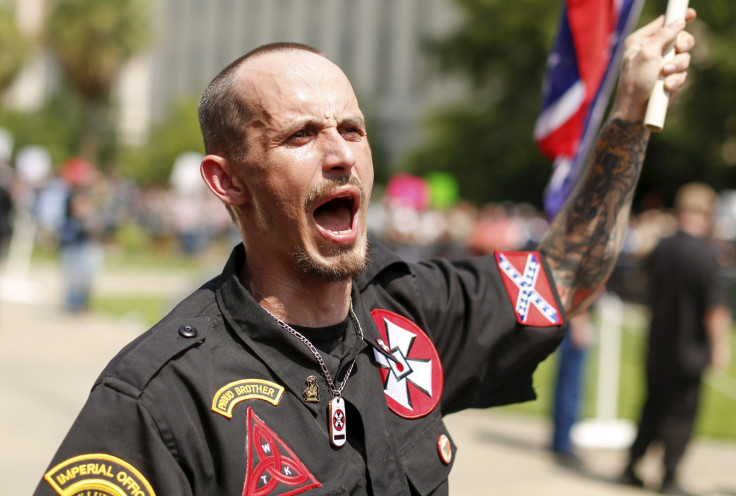 A photo from the Ku Klux Klan rally in South Carolina on 18 July has gone viral.
The photo features a black officer helping an elderly white supremacist seek shelter from the heat.
Photographer Rob Godfrey took the photo of South Carolina Director of Public Safety Leroy Smith help an older protester wearing a white supremacist shirt. The photo, which was posted on Twitter by Godfrey, has been shared over 3,000 times and liked more than 1,800 times.
Several Twitter users commented on Smith's kindness to the man.
The protests were led by members of the North Carolina's Loyal Knights of the Ku Klux Klan and included a counter-protest led by the Black Educators for Justice.
According to the Post and Courier, the protest grew to an estimated 2,000 people, with tensions rising among the two groups. Members of the KKK were protesting the removal of the Confederate flag from South Carolina Statehouse and their frustrations over what they say is the government's effort to eliminate white culture and heritage.
William Bader, the imperial wizard of Kentucky-based Trinity White Knights of the Ku Klux Klan told the Post and Courier, "They're taking our heritage from us."
The Post reported that members of the 50-person protests waved the Confederate flags, yelled "white power" and obscenities towards members of the counter-protests and made the Nazi salute.
Clashes between the two groups ended with five arrests, according to the Post.