China warns US against 'provocative actions' in South China Sea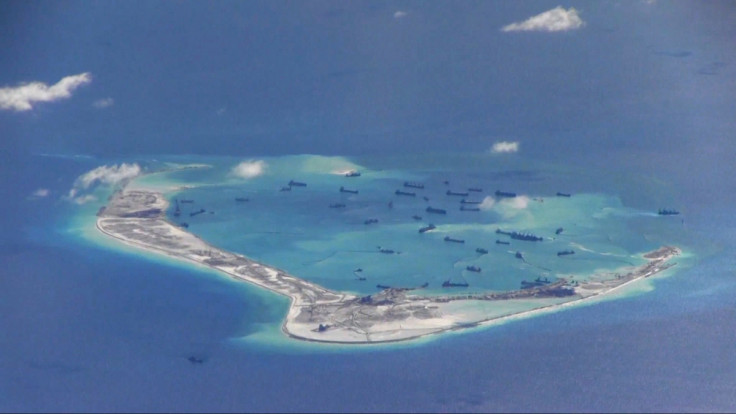 China has warned the US against flexing its military muscle in the South China Sea after an American warplane flew within two nautical miles of a Beijing-claimed artificial island in the region. Foreign Minister Wang Yi called on Washington to respect China's interests and concerns during a phone conversation with US Secretary of State John Kerry.
He also protested against the Pentagon's recent sale of arms to Taiwan, which Beijing considers a part of its sovereign territory. The remarks come after a US B-52 bomber flew near Cuarteron Reef in the disputed Spratly archipelago on 10 December, with China describing the incursion as a "serious provocation".
US officials told the Wall Street Journal that the bomber's flight path was unintentional and that bad weather may have diverted it off course. In November two US bombers flew near China-built islands in the South China Sea, despite being warned by Chinese air traffic controllers to alter their flight path.
'Dangerous actions'
"The world is facing multifaceted challenges and needs multi-party cooperation to handle them," Wang told Kerry on 20 December, according to a Chinese foreign ministry statement. "While the US is seeking Chinese cooperation, it also should respect China's core interests and major concerns."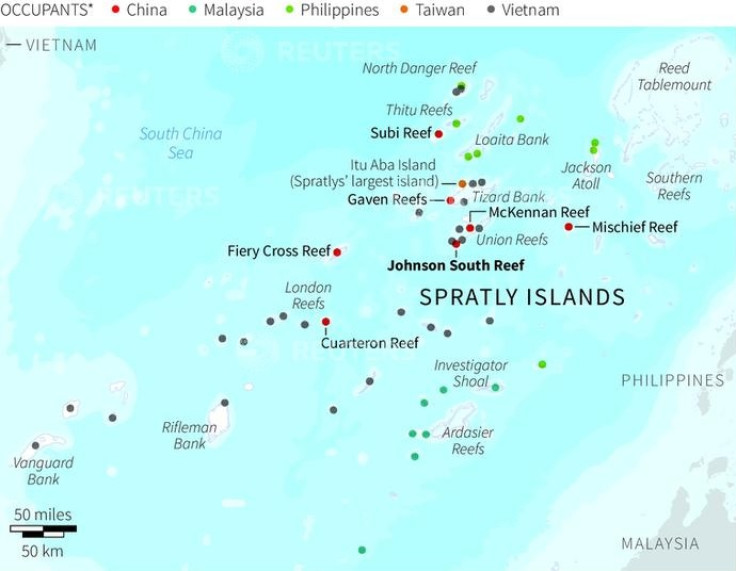 Foreign ministry spokesman Hong Lei said the Chinese military had been put on high alert during the B-52 bomber's incursion, and warned that Beijing "will never allow anyone to undermine [its] sovereignty and security interests under the pretext of navigation and overflight freedom".
"We once again urge the US side to reflect upon and correct its mistake, take effective measures to prevent similar dangerous and provocative actions from happening, and stop doing anything that hurts China's sovereignty and security interests as well as peace and stability of the South China Sea," he added.
China has grown increasingly assertive on maritime territorial disputes with South East Asian nations in recent years, with the country claiming most of the South and East China seas as part of its sovereign territory.
Beijing has also built artificial islands in the midst of a reef system in the South China Sea known as the Spratly Islands – increasing tensions with Taiwan, Vietnam, the Philippines, Malaysia and Brunei, which all have overlapping claims on the territory.
© Copyright IBTimes 2023. All rights reserved.