The aftermath of North Korea conducting its fifth the "biggest" nuclear test has resulted in a global push for new sanctions against the country. The United Nations Security Council has agreed to begin drawing up sanctions after the US, France and Britain called for it. The 15-member body would take "significant measures" against the isolated nation.
US President Barack Obama had earlier declared to push for new international sanctions in retaliation for the "grave threat" posed by North Korea's test.
Democratic presidential candidate, Hillary Clinton on Friday (9 September) said that it was time for America to "rethink" its strategy for the North. She said she would seek stricter sanctions on the country and also argued that this test had paved a way to put pressure on China. Beijing has been going easy with Pyongyang on its nuclear or missile tests and is said to have reacted moderately so far.
"I think we have an opening here that we haven't had for the last several years that I intend to do everything I can to take advantage of," Associated Press quoted Clinton as saying.
She said she would get the support of regional allies – like South Korea and Japan – to press for more sanctions apart from the current ones endorsed by the Obama administration along with the UN.
Clinton also said that she would never accept the North as a nuclear power.
UN Chief Ban Ki-moon has asked the council to stay united on the issue and take collective action that would "urgently break this accelerating spiral of escalation," Reuters reported.
According to the news agency, China's Foreign Ministry spokeswoman Hua Chunying said his country would not be drawn in to the discussion on whether Beijing would support tougher sanctions or not against Pyongyang.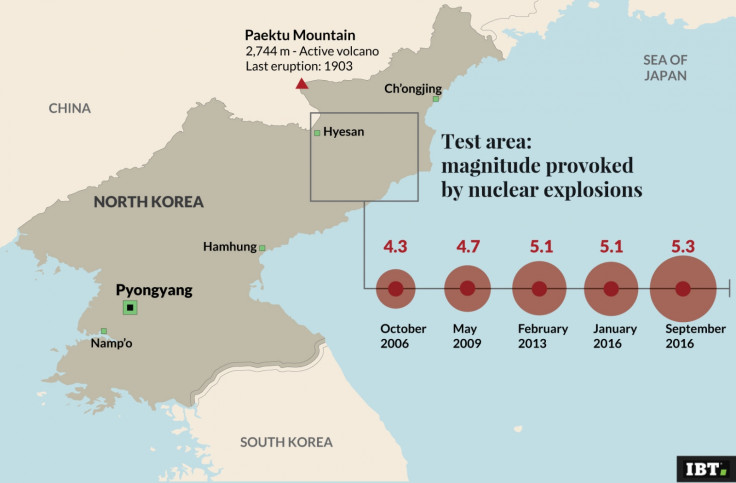 France's UN Ambassador Francois Delattre said: "North Korea will have to bear the consequences of its act and provocation." He added that "new sanctions are indispensable."
The communist nation has been slapped with five sets of UN sanctions ever since it carried out its first test in 2006. Despite the ban, it conducted two nuclear tests this year.
The North said its latest test was in response to "US hostility", while hailing its feat that it was now capable of mounting "nuclear warheads" on ballistic rockets.
Pyongyang has previously asserted about creating "miniature" nuclear warheads, though there has never been a proof to confirm its claims. But it has often stated in the past that its weapons are capable to enough hit US targets.
"North Korea is seeking to perfect its nuclear weapons and their delivery vehicles so they can hold the region and the world hostage under threat of nuclear strike," US Ambassador Samantha Power said ahead of the council meeting.
Matthew Rycroft, British ambassador the UN, recommended a series of steps the council can take in response to North Korea's test on nuclear weapons.