The South Korean government is considering blacklisting North Korean leader Kim Jong-un's sister. The unification ministry said on Monday, 7 November, that it was "carefully" reviewing adding Kim Yo-jong to its list of unilateral sanctions imposed against the reclusive state, following its fifth nuclear test in September.
Seoul has already blacklisted many Pyongyang officials after the country engaged in frequent missile tests earlier in the year, in addition to a nuclear test in January. However, the North Korean leader and his younger sister were not in the list, Yonhap news agency reported.
Kim Yo-jong is believed to serve as a vice director of the propaganda and agitation department of the ruling Workers' Party of Korea.
"Whether to add her to the sanctions list is one of the options that are carefully being reviewed," Jeong Joon-hee, a ministry spokesman, told a regular press briefing. "But it is not the time to reveal specifics," he added.
After the fifth and most powerful nuclear test, conducted by the North a couple of months ago, South Korea has been pressing the United Nations and other western countries to impose tighter sanctions against the Pyongyang regime to deter it from pursuing its banned nuclear programme.
The South Korean military said earlier, on Monday, that its forces and US troops stationed in the Korean peninsula were keeping a close watch on the North amid threats of another missile test to coincide with the 8 November US presidential election.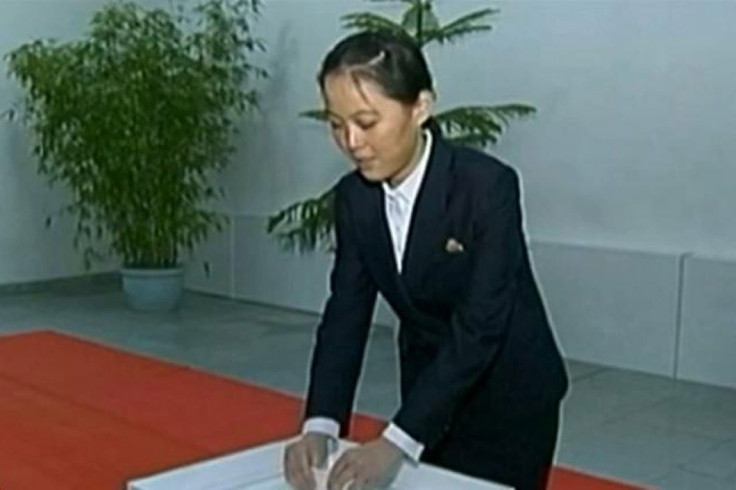 The US imposed sanctions on the North Korean leader over human rights violations in July. Two months later in October, Robert King, Washington's special envoy for North Korean human rights issues, told Yonhap that the US was considering imposing sanctions on other North Korean officials, including Kim Yo-jong.