The South Korean military has said its troops and US forces stationed in the Korean peninsula are on high alert amid the possibility of a North Korean missile test around the 8 November US presidential election. They are reportedly using all available resources to keep a close watch on the North's missile movements.
Seoul officials suspect that the Kim Jong-un regime in Pyongyang might fire an intermediate-range ballistic missile around election time to send out a strong message to the incoming US president about its nuclear programme. The North has continued conducting missile and nuclear tests despite sanctions by the US and other countries.
The Musudan or the BM-35 missiles possessed by North Korea have an estimated range of around 3,500km and can hit targets in the US Pacific territory of Guam, Yonhap news agency reported. The island reportedly houses many American strategic assets that are vital for both South Korea and the US to counter any attack from North Korea.
An official from Seoul's Joint Chiefs of Staff told reporters at a briefing on Monday, 7 November that they are "closely watching every move by the North Korean military at its Punggye-ri nuclear test site and other possible missile-launching sites".
"The military is fully prepared to respond to any provocative acts by the North," the official added.
The South Korean defence ministry also assured that the political turmoil in the country involving President Park Geun-hye's close confidante Choi Soon-sil will not impact the country's military preparedness.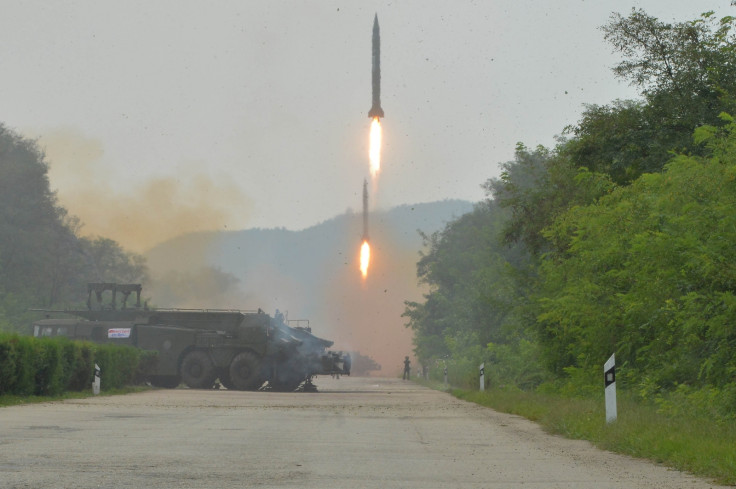 "All military and security matters, including the deployment of an advanced missile defence system known as Thaad, will be pushed forward as planned regardless of the scandal," a ministry spokesman was quoted as saying by Yonhap.
General Vincent Brooks, commander of US forces in Korea, said two days ago that the US anti-missile system will be deployed in South Korea within eight to 10 months to be better equipped to counter growing threats from the North.