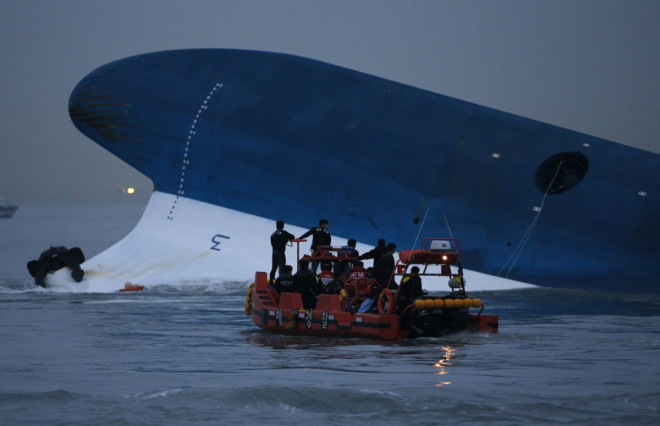 Approximately 280 people, the majority of them school children, remain missing after a ferry capsized off the South Korean coast.
The ferry was transporting 462 people of which four people have died, 55 have been injured and 174 have been rescued, according to coastguard officials.
It remains unclear as to why the ferry capsized in calm conditions off South Korea's southwest coast but a loud noise was reported prior to the incident.
"It was fine. Then the ship went 'boom' and there was a noise of cargo falling," Cha Eun-ok, a passenger on the ferry deck, told Reuters.
"The on-board announcement told people to stay put... people who stayed are trapped," she said in the nearby town of Jindo.
Survivors were taken to Jindo where they were given medical attention in a gymnasium.
The continuing rescue effort involved military, coast guard and commercial vessels as rescue teams scrambled to get to those trapped inside the vessel and in the waters, a task made increasingly difficult as night descends on the Korean Peninsula.
"There is so much mud in the sea water and the visibility is very low," said vice-minister of security and public administration, Lee Gyeong-og.
Many of the passengers were students and their teaching staff on a school trip to Jeju island 60 miles south of the the country's shores.
The ferry itself was built in Japan, a country where some of the world's best ship are made, and was taking a much-travelled route, leading to confusion over the vessel's sinking.
Passengers have complained that they were ordered to stay put despite the ship tipping over. The evacuation procedures will be investigated by authorities.