South Korea's presidential office blocks prosecutors from searching Blue House amid graft probe
Blue House officials said they would provide all documents to the prosecutors, but would not allow them in.
Guards at South Korea's Blue House did not allow special prosecutors investigating graft allegations against impeached president Park Geun-Hye to enter the premise as they tried to raid the presidential office. The prosecutors were told that Blue Houses' military status restricted their entry to areas with state secrets.
However, a presidential official said that the Blue House would provide required documents to the prosecutors, but would not allow them into the office.
"As the Blue House is a secure facility requiring confidentiality regarding military and other issues, we have not changed our stance that no raids can be executed within the premises," Blue House spokesman Kim Dong-jo said.
The special prosecutor's office later said that it would ask the acting president and Prime Minister Hwang Kyo-ahn to intervene into the matter and give it a go-ahead to search the presidential house.
"According to criminal law, we arrived at the conclusion we cannot force our search if the subject refuses. However, we are thinking of making an official request to the acting president for cooperation, that the Blue House's denial of the search is inappropriate," spokesman for the special prosecutor Lee Kyu-chul said.
The East Asian country has faced a political crisis following an influence-peddling scandal that resulted in Park's impeachment. Park has been accused of colluding with her close aide Choi Soon-sil and sought big corporations to donate money to two of the latter's foundations.
Both Park and Choi have denied any wrongdoing.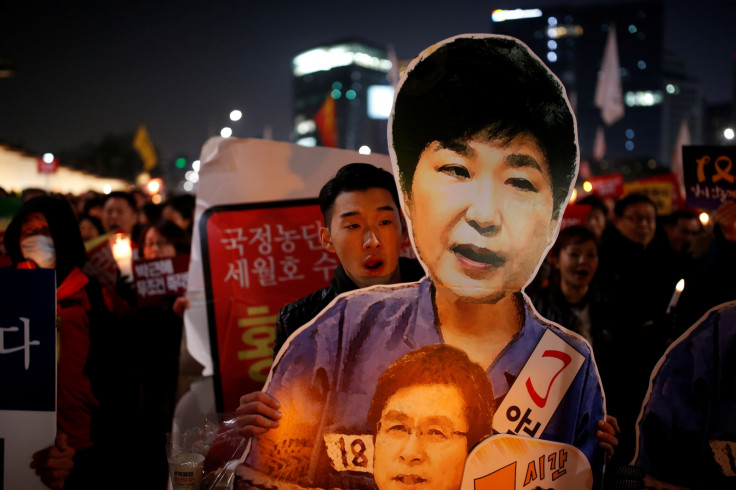 Prosecutors also searched offices of the Korea Fair Trade Commission and the Financial Services Commission (FSC) on Friday as part of their investigations into Samsung Group, whose heir apparent Lee Jae-yong was quizzed in the scandal.
The conglomerate has been accused of giving millions of dollars in donations to non-profit foundations of Choi.
A spokeswoman for FSC said that the raid was linked to prosecutors' suspicion that the Samsung Group had provided bribes to Park and Choi for favours regarding its businesses. The Korea Fair Trade Commission declined to comment.
© Copyright IBTimes 2023. All rights reserved.