North Korea turns to UN demanding repatriation of waitresses 'abducted' by South Korea
Seoul has denied all 'abduction' accusations saying the women defected of their own free will.
North Korea has written to the United Nations calling on the agency to help repatriate women it claims were "abducted" by South Korea. The 12 women in question were among 13 individuals who worked at a restaurant in China before escaping the country in 2016, state-run Korean Central News Agency (KCNA) reported.
Ja Song-nam, the permanent North Korean representative to the UN, sent a letter to UN Secretary General Antonio Guterres, claiming the abduction constitutes human rights violations and demanded that the organisation help Pyongyang bring the women back home.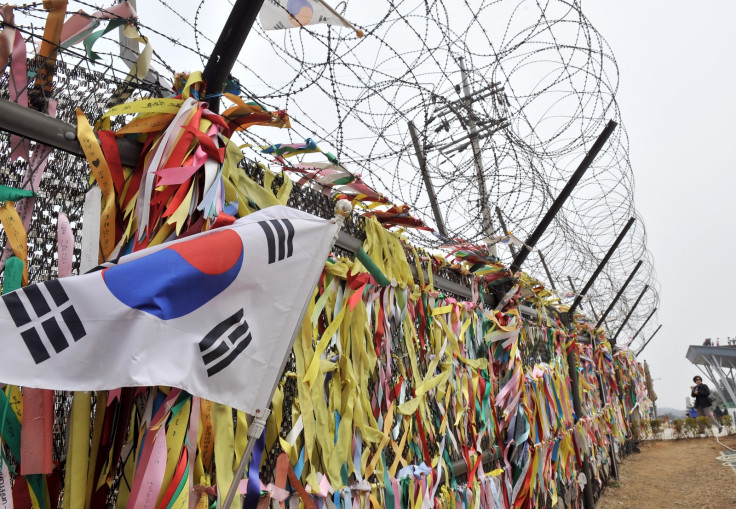 The Kim Jong-un-led administration claims the spy agency from across the border lured the group away from their country – an action that constitutes a "crime against humanity" since it resulted in the separation of families against their will.
"We cannot but express our disappointment at the fact that no action has been taken by the UN until now as we have entered 2017 without even a reply to our letters," Ja wrote, according to KCNA. "How to deal with this case will be a touchstone testing the true stand of the UN for the promotion and protection of human rights."
South Korea, however, has denied all abduction claims, stating that the people in question defected on their own free will. Seoul's unification ministry informed in August 2016 that the restaurant staff resettled in "various parts of South Korean society" after undergoing an assimilation programme.
Ja's letter also calls for the repatriation of Kim Ryen-hi, a North Korean defector who allowed herself to be smuggled in to South Korea in 2011 in order to earn more money to pay for her relative's medical bills. By doing so, she lost her North Korea citizenship and is unable to return to her family in the north.
"She became a South Korean citizen on her own will, and accordingly she is subject to laws applying to all other South Korean citizens," Park Soo-jin, a spokeswoman for the Unification Ministry in Seoul told The New York Times in August 2015.
© Copyright IBTimes 2023. All rights reserved.