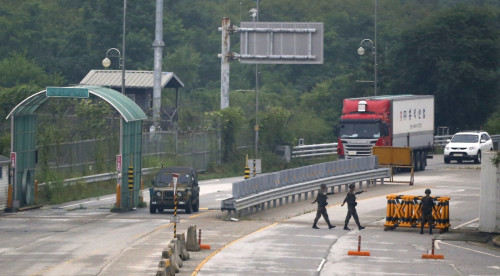 Pyongyang and Seoul have agreed on the date to hold talks on the reunion of families separated during the Korean War.
The two countries will hold the first set of the staff-level talks during 20-25 February at the scenic resort of Mount Kumgang in North Korea, according to a South Korean official cited by Yonhap news agency.
This would be the first of such talks since 2010 and would help ease tension in the Korean Peninsula..
North Korea had rejected in the past the proposal to hold discussions citing alleged aggressive behaviour from South Korea.
As a repercussion of the 1950-1953 Korean War, millions were separated - now in their 70s or 80s – and the reunions remain a highly emotional affair.
"We will make all-out efforts to come up with good results such as on a schedule for the family reunion so that we can deliver good news to separated families. We will do our best to start the new year off on the right foot for the South-North relationship," Lee Duk-haeng, who is expected to lead the South Korean delegation, said.
The dates were finalised after a meeting between Red Cross officials from both Koreas. The main sticky point in the meeting was the upcoming joint South Korea-US military drill, which North Korea calls a provocation.