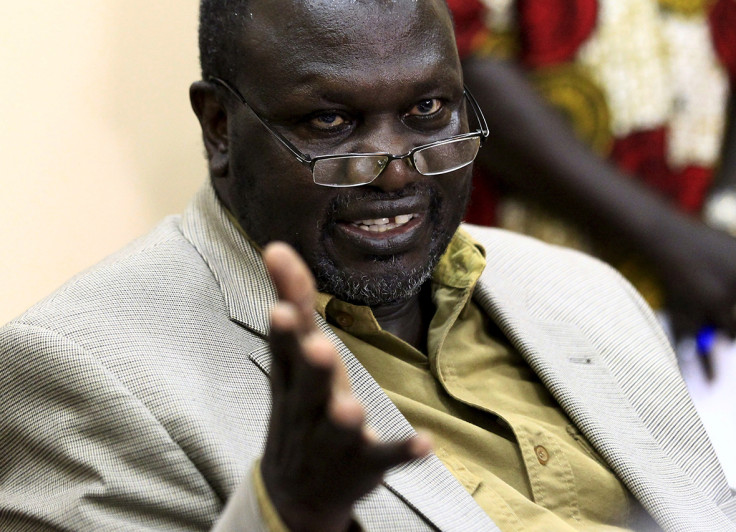 At least 56 rebels and four government soldiers have been killed in fresh clashes in war-torn South Sudan. The government blamed forces loyal to ousted vice president Riek Machar for the deaths, news agency AFP reported.
Sudan People's Liberation Army (SPLA) spokesman Brigadier General Lul Ruai Koang said the rebels attacked government troops near the country's second largest city of Malakal.
"The rebels of Riek Machar attacked us in two places of our defence, that is Wajwok and Lelo, and we heavily impacted on them. The dead bodies of the rebels confirmed after count was 56," the spokesman said, adding that the clashes began on Friday 14 October evening and ended on Saturday. "On our side we lost four SPLA fighters and 20 were wounded."
Machar, who is no longer in the country, has not yet commented on the issue.
Major Dickson Gatluak, member of the rebel SPLA In Opposition (SPLA-IO), denied government claims that rebel forces had been displaced in the area near Malakal, the closest town to the oil fields in the Upper Nile region.
"What we are trying to do now is, our forces are trying our level best to try to march to Malakal town. So our forces are not yet displaced from those areas and this is not true," he said.
"It is just a matter of time (before) our forces will take Malakal... we have realised that there is no political settlement in Juba, there is not any political space in Juba so we have to organise ourselves because the government has failed."
Gatluak added the violence was ongoing, in spite of reports claiming calm had been restored.
South Sudan war
South Sudan became the world's newest nation after declaring independence from Sudan in 2011. However, in 2013 the country descended into civil war, as President Salva Kiir – of the Dinka ethnic group – fired his deputy Riek Machar – from the Nuer group – and his cabinet.
Ethnic-related violence has spread, with militia groups carrying out attacks in villages and areas known to be inhabited by either the Dinka or Nuer tribes.
As many as 50,000 people have been killed – as per estimates by the United Nations – amid allegations of crimes against humanity committed on both sides, including rape, torture and the use of child soldiers. More than one million people have also fled the country due to violence.
The return of Machar, leader of the rebel faction pitted against Kiir, to South Sudan and his reinstatement as vice president in April had restored hopes for the implementation of the peace process . However, tensions have been running high since his return.
In July, Machar fled Juba following deadly fighting that left at least 300 people dead. Shortly after, the opposition confirmed he had relocated to another country in East Africa.
Machar, who is now believed to be in South Africa, has been replaced by Taban Deng Gai. On 24 September, in his first statement since fleeing the nation, Machar accused Kiir of wanting to turn the country into an "ethnic state" for his Dinka group, news agency AP reported.