The death toll from South Sudan's most recent cholera outbreak has increased to 39 with 1,212 recorded cases of the disease in the embattled African nation.
A spokesman for South Sudan's Ministry of Health confirmed the figures to IBTimes UK. The first case of the disease in this newest cholera outbreak was recorded on 1 June.
The government declared an outbreak of cholera in the country on 23 June.
The waterborne disease has spread from South Sudan's capital Juba, where the majority of deaths have been reported, though the water supply to Jonglei State and its capital Bor.
The transmission of the disease is being fuelled by the vast numbers of displaced people living in camps near Juba, refugees from South Sudan's bitter civil war.
Within the crowded camps the World Health Organisation has said individuals face poor sanitation and hygiene with cholera being spread as refugees drink water from water tankers, eat food from unregulated roadside food vendors or makeshift markets and defecate in the open.
The UN High Commission for Refugees has said that South Sudan currently has 1.5 million internally displaced people, left homeless by 19 months of war. The four-year-old nation also holds 250,000 further refugees from conflict in neighbouring Sudan to the north.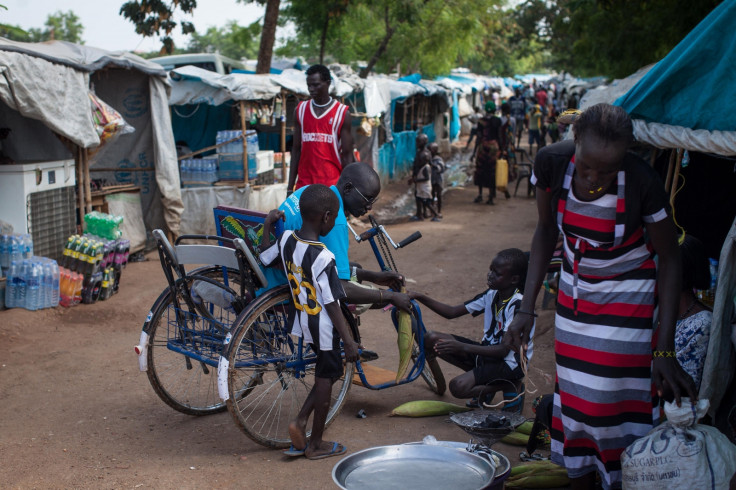 A further 730,000 people have fled into neighbouring countries as a result of the conflict bringing the total number of displaced people to 2.25 million.
AFP reported that efforts to stem cholera are being hampered by "an ailing economic situation", according to the UN Office for the Coordination of Humanitarian Affairs (OCHA).
"Many people can no longer afford to buy enough safe water," the UN agency said, adding that many people drank filthy water straight from the Nile river. "Those who still can afford it, now spend twice as much as they did just a few months ago."
In 2014, 167 South Sudanese were killed by cholera. The outbreak was later contained.
Civil war erupted in South Sudan less than three years after the newly created nation split with its majority Islamic neighbour Sudan.
In December 2013 the nation's first president, Salva Kiir, accused his deputy of attempting to replace him in a palace coup.
Since then a series of tit for tat killings has caused South Sudan to descend into an increasingly bloody civil war fought along ethnic lines.