South Sudan: 'Colossal loss of life' and famine as civil war enters second year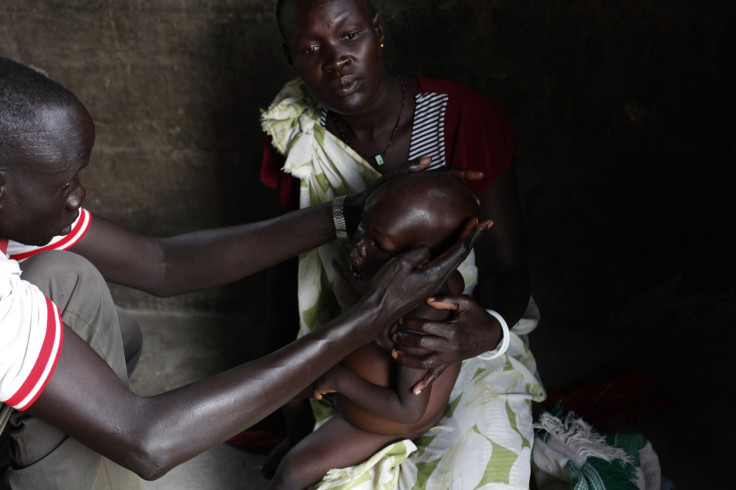 South Sudan has experienced a "colossal loss of life", activists have said as the country's civil war is entering its second year.
Ceremonies were held throughout the country on Monday (15 December) to remember all those who have been killed in the first year of the conflict.
Activists published lists with the names of 10,000 casualties, which included "farmers, traders, men in uniform, including UN peacekeepers, but the majority of the victims on the list are civilians and young people, demonstrating that South Sudan has lost so much of its human capacity and potential."
At least four million people are also at risk of a man-made famine due to lack of funds and widespread fighting which impede volunteers from accessing certain areas.
The conflict erupted in December 2013 when President Salva Kiir, from the Dinka ethnic group, accused the then vice-president Riek Machar, of Nuer origins, of plotting to overthrow the regime.
The accusations sparked violence in the country where factions loyal to Kiir and Makar engaged in tit-for-tat violence that has claimed thousands of lives.
South Sudan conflict in numbers
4 million people at risk of famine
$1.8bn (£1bn) needed to assist conflict victims and refugees
1.1 million – 1.5 million people displaced
116,989 refugees fled to Uganda since 16 December (UNHCR, 24 June, 2014). Of these:
101,780 women and children (87%)
76,043 children under the age of 18 (65%)
10,000 people killed since December 2013 – UN estimate (June 2014). The International Crisis Group estimates that at least 50,000 people have been killed.
One year after the county descended into civil war, NGOs are warning violence is still widespread in the world's youngest nation and the conflict is far from being halted.
"We will be in a battle against time and a battle against famine once again in early 2015," AFP quoted Toby Lanzer, the UN aid chief in South Sudan, as saying. "The situation remains grave today. It could very well get much, much worse."
South Sudanese peace activist and priest James Ninrew said: "Twelve months on from the outbreak of this war, it is hard to fathom that worse could be yet to come."
A joint statement by Amnesty International, the International Rescue Committee, Oxfam and Save the Children said: "Divided by the political failures, the ongoing conflict and the uncertainty of peace, the people of South Sudan face a huge task to repair deep and dangerous rifts between them."
UN secretary-general Ban Ki-moon said the crisis was "tragic and unacceptable" as he urged South Sudanese leaders to reach an agreement and end the fighting.
"The leaders of South Sudan have allowed their personal ambitions to jeopardise the future of an entire nation," Ban said in a statement.
"The very premise of the country's independence struggle -- a new beginning that was supposed to be founded on tolerance, good governance, accountability and unity -- is disappearing before our eyes."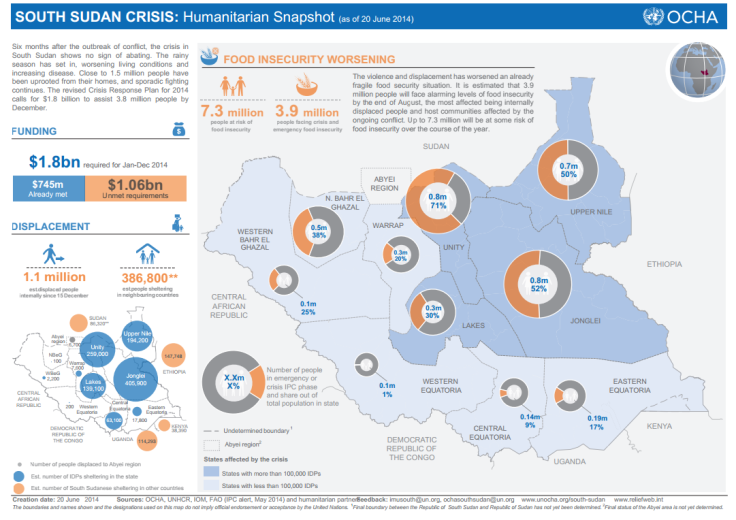 Several NGOs have accused both sides of committing crimes against humanity including mutilation, rape and extrajudicial executions.
A UN report released in October warned of "rampant" sexual violence in the country, where both factions are said to be raping children as young as two.
Kiir and Machar reached a ceasefire deal in February, but this failed to stem the violence as fresh fighting broke out shortly after. Another ceasefire was broken in May.
The warring factions vowed last June to end violence and form a transitional government within 60 days. However, new violence erupted in the country.
In November, Kiir and Machar agreed to take immediate steps to stop the civil war and agree to an ceasefire without conditions, amid a strong warning from the regional African bloc IGAD (Intergovernmental Authority on Development).
© Copyright IBTimes 2023. All rights reserved.