A South Sudanese veteran journalist has been found dead months after he was abducted from the Kerepi area, in the southern part of the country. Isaac Vuni, former deputy director of the Ministry of Information, was killed by unknown gunmen, his wife was quoted by Radio Tamazuj as saying.
"We received information that a group of six men in uniform came, they had guns, so they took him together with his cousin brother, so this is the information we got, it is unclear whether they are government or SPLA-IO [opposition], he was taken from home at Kerepi area, he was found dumped in somebody's farm there," Vuni's wife said.
"On Thursday we were informed that he was killed, but there is no information, two youth or three found him dead, so they buried him; we don't even know where he was buried, no information up to now."
Violence against journalists
Although the circumstances of Vuni's death are unclear, violence against journalists has been common in South Sudan since the start of the civil war in 2013.
In February 2015, rights groups warned the number of journalists found dead was increasing in the country. Some believe government forces have tried to suppress a debate on how to solve the conflict, which has claimed thousands of lives.
The Committee to Protect Journalist (CPJ) said in a July 2016 report that harassment of the media was ongoing in the war-torn country. The organisation made the remarks after authorities arrested journalist Michael Christopher in the capital Juba, after allegedly publishing an inaccurate report.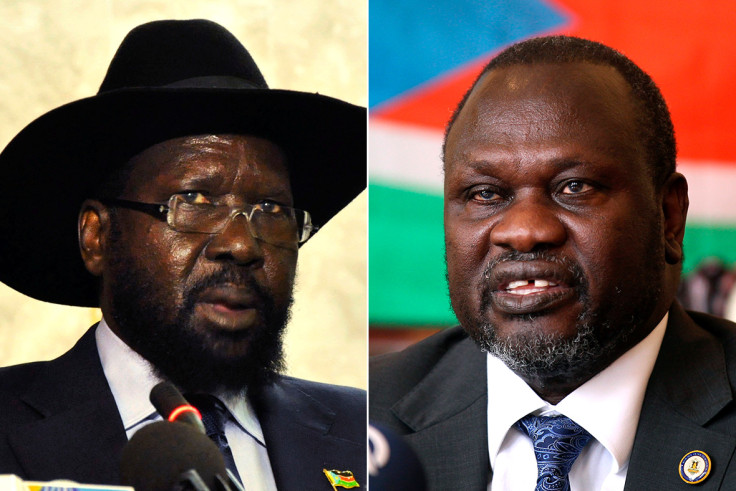 Conflict continues
Abuses against the press have continued as a ceasefire agreement signed in August 2015 has failed to halt violence between warring sides.
The conflict was sparked when President Salva Kiir – of the Dinka ethnic group – fired his deputy Riek Machar – from the Nuer group – and his cabinet.
Following the start of the civil war, ethnic-related violence has spread, with militia groups carrying out attacks in villages and areas known to be inhabited by either the Dinka or Nuer tribes.
As many as 50,000 people have been killed – as per estimates by the United Nations – amid allegations of crimes against humanity committed on both sides, including rape, torture and the use of child soldiers. More than one million people have also fled the country due to violence.
The return of Machar, leader of the rebel faction pitted against Kiir, to South Sudan and his reinstatement as vice president in April had restored hopes for the implementation of the peace process . However, tensions have been running high since his return.
In July, Machar fled Juba following deadly fighting that left at least 300 people dead. Shortly after, the opposition confirmed he had relocated to another country in East Africa.
Machar, who is now in Sudan, has been replaced by Taban Deng Gai. On 24 September, in his first statement since fleeing the nation, Machar accused Kiir of wanting to turn the country into an "ethnic state" for his Dinka group, news agency AP reported.
Machar, who is not allowed to speak to the media according to the terms of his stay in Sudan, also called for an armed struggle against Kiir's government. This move prompted Sudan to distance itself from Machar's statement.
Foreign Minister Ibrahim Ghandour called for peace in South Sudan, which gained independence from Sudan in 2011.
August 2015 peace deal: The key points
Both parties commit to immediate cessation of violence
Machar to be reinstated as vice president
Foreign troops to be withdrawn
Military personnel in Juba to be replaced by police and guards
Creation of transitional government that will stay in power for 30 months
Presidential elections to be held 30 days before end of transitional government mandate
Probe into abuses committed during conflict (for the full document, click here)