South Sudan's president Salva Kiir has fired six ministers suspected of being loyal to rebel leader and former vice-president Riek Machar. The ministers were replaced with people loyal to the new vice-president Taban Deng Gai, sworn-in in the capital Juba in July.
The move came days after the minister of agriculture and food security, Lam Akol Ajawin, resigned claiming a peace deal signed in August 2015 had failed to be implemented.
Ajawin was part of the Transitional Government of National Unity, established under the terms of the peace agreement, which aims to seek an end to the ongoing conflict that has pitted forces loyal to Kiir against those loyal to Machar.
Tensions as Machar replaced
Machar had fled South Sudan in 2013, when the country descended into civil war. His return earlier this year and his reinstatement as vice-president had restored hopes for the implementation of the peace process. However, tensions have been running high since his return.
In July, Machar fled Juba following fighting that left at least 300 people dead. He accused government forces of opening fire on his troops, and said he would return to the capital once a third-party force is deployed to ensure his and his officials' protection.
However, the government denied the allegations, accusing Machar's forces of attacking government troops. Machar was subsequently dismissed and replaced by Gai.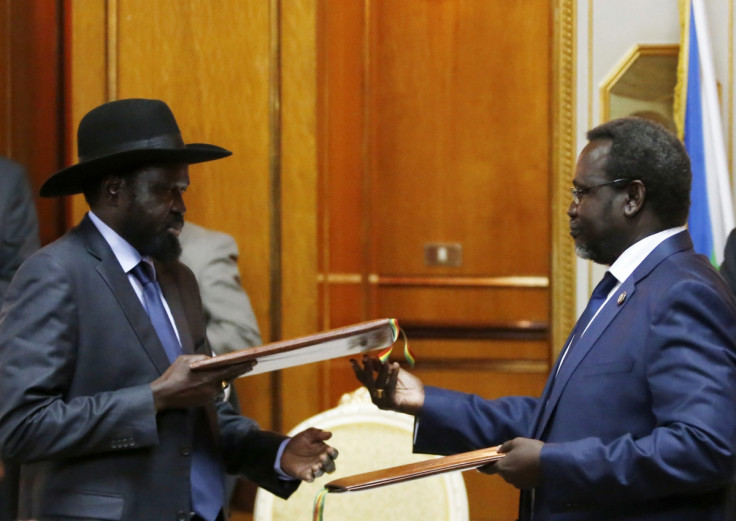 Some analysts have pointed out that the replacement, which Machar deemed as illegal, could create fractures within the opposition with a group supporting Machar and the other supporting Gai. This, coupled with the recent resurgence of violence, is sparking fears that South Sudan could be plunged back into civil war.
Meanwhile, the UN warned the humaniatrian situation in the ecountry is worsening as close to five million people are facing food shortages. At least 1.6. million people are internally displaced and around 60.000 have fled to neighbouring Uganda following recent fighting in Juba.