A Conservative Social Club in South Wales was apparently rented out by a group of swingers for a party.
Organised on the swinging website fabswingers.com, organisers hired the Bridgend Conservative Club to host raunchy sex parties, the Daily Mail reports.
One woman from the club resigned as a member after details of the swinging party emerged, horrified that the club had been used for sex parties. "They are making money from social sex," she said.
A spokesman for the Association of Conservative Clubs said it was investigating the report.
"We have been made aware of allegations relating to a private event held at the Bridgend Conservative Club" the spokesman said.
"It appears the club's function room was privately hired and we understand that this was a non-member event. In light of these allegations we shall be contacting the club's committee."
Fab Swingers members had boasted online that they had gone a little too far at one of the parties held there, with one woman saying she and other members must be better behaved at the next social.
"We must all behave. Everyone who played in view of everyone at the last is skating on thin ice at this next one and that's including myself!!!"
In another post, she said: "Just to remind everyone there is no play on the premises and no fighting.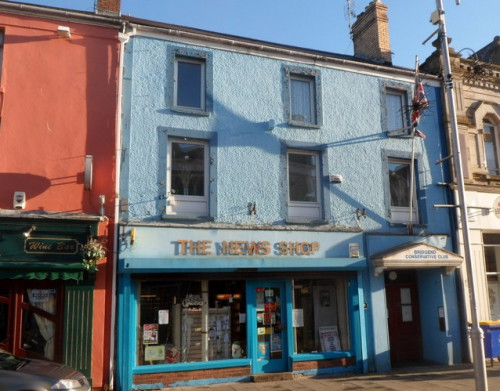 "Take it outside if there is a problem and if there is any fighting I won't hold another social and it will be spoilt for everyone else. The same goes for not playing, I know I was no angel last time but I fully intend to set a good example to all this time!!!!"
Another male user wrote: "As a later arrive [sic] in this social I was pleased to meet so many good and genuine people – some for the first time, and it was an enjoyable night with a good and friendly atmosphere."
Of the Conservative Social Club, he added: "Nice venue as well and quite a few sexy costumes worn by the women there."
Fab Swingers, which has the motto "by swingers, for swinging, for free", is thought to have hosted events at the club in October and December.
David Morris, a spokesman for the club, said there had been "no inappropriate behaviour" reported by staff, or seen on CCTV, on either of the nights the club was rented to Fab Swingers.
"The club can confirm that on the evenings October 26 and December 14 the club's function room was hired for private events," he said.