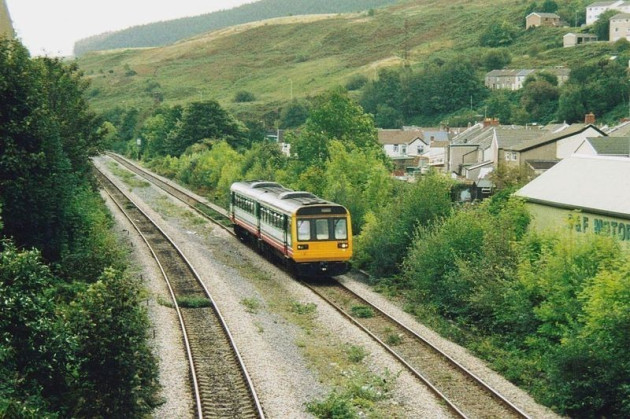 A landslide in the South Wales Valleys derailed a train carrying 10 passengers early this morning.
The Arriva Trains Wales service from Rhymney to Barry came off the tracks between Brithdir and Bargoed stations just after 6am.
The train was derailed after the landslide resulted in a tree falling onto the tracks, which the train hit. No one was injured in the incident.
British Transport Police and Network Operations staff attended the scene and an investigation is due to be launched into the derailment.
A statement from the company said: "This morning (Wednesday 30th January 2013) there was a landslip onto the the railway track near Brithdir (north of Bargoed). This caused a train derailment.
"As a result of this we will not be running any train services between Bargoed and Rhymney for the rest of the day.
"Trains will start and terminate at Bargoed with replacement road transport serving stations to Rhymney in both directions.
"Thank you for your patience at this time, and we apologise for any disruption this may have caused to your journeys."
Arriva also said it was experiencing minor delays on its service between Cardiff and Penarth, and Wrexham to Bidston.
A Network Rail spokesperson said: "We are relieved that no-one was injured in this incident and that passengers were able to quickly resume their journeys.
"However, it could be some time before the line fully reopens. The train has to be moved, and that will depend on any damage to it or the tracks.
"The tracks will then have to be inspected and any repairs carried out. It is too early to say how long that will take."
South Wales was one of the areas worst affected by the snow that hit almost all areas of the UK last week.
As temperatures begin to increase, the Met Office warned of flooding. Network Rail said the landslide could be a result of the adverse weather.