Southern's parent company Govia Thameslink Railway (GTR) has given an ultimatum to train drivers union RMT in a bid to ward off the strikes scheduled between November and December.
The train operator told the union they will rescind an offer package if strikes announced for Bonfire weekend will go ahead. A 48-hour strike scheduled to start at midnight on 4 November is the latest industrial action promoted by RMT after negotiations between the company and the union fell through earlier in October.
The union has also scheduled further 48-hour strikes for 22-23 November and 6-8 December. GTR has written to Mick Cash, RMT general secretary, urging him to call off the strike action and accept the eight-point offer and previous assurances to settle the nine-month old dispute, which followed GTR's decision to implement a driver-only policy on the trains. RMT opposes the policy as it claims it will put passengers' safety – as well as union jobs – at risk.
In the letter, human resource director Andy Bindon invited Cash to "reconsider its position" given "there have been 15 days of wholly unjustified strikes" and further ones would inflict "disruption and misery" on passengers in the coming weeks.
"Your unnecessary action is continuing to have a material and negative impact on people's work and family lives as well the regional economy and I urge you to stop", Bindon said.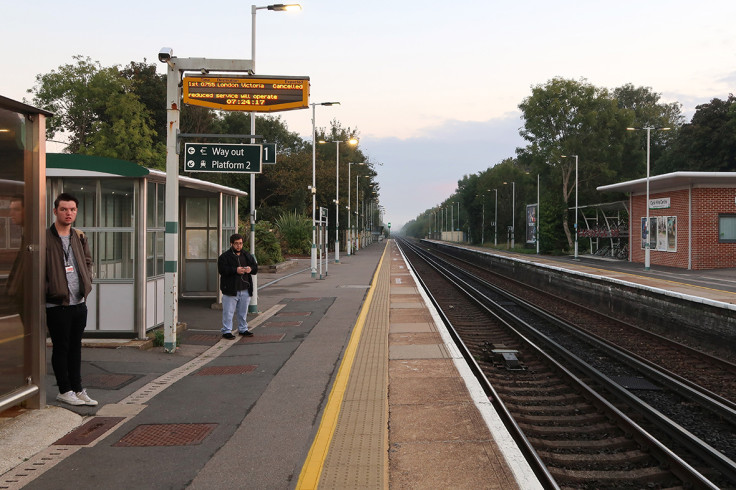 RMT is unlikely to accept the offer as they previously stated they consider it a bribe. Responding to the letter, Cash said: "This is just more threats and bullying from Southern Rail and does nothing at all to resolve the current safety dispute. It is also completely meaningless as the union has already rejected the £2,000 bribe to sell out safety and the company are well aware of that."
RMT will be holding a national rally at Parliament tomorrow [1 November], but it remains unclear whether the company and the union will agree to new talks, despite both offering their availability.
Byndon concluded the letter saying they are ready to meet the union "any time this week". Cash too said the union is willing to resume "serious" talks: "We would repeat the call to Transport Secretary Chris Grayling to get out of his bunker, get hold of the Southern management and get round the table."