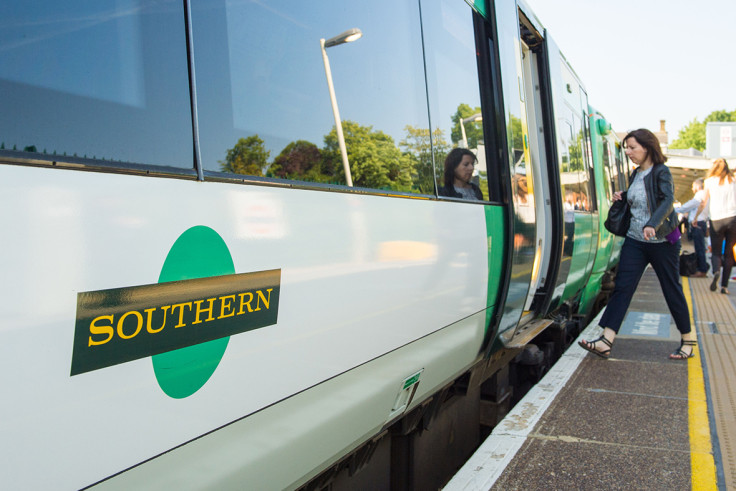 Members of drivers' union Aslef have voted to launch a series of industrial action against Southern rail in December and January. The action will add pressure on Southern, already embattled with the Rail, Maritime and Transport (RMT) union the issue of changes to the role of conductors.
The Aslef will now be staging three walkouts, including a five-day strike from 9 January
In addition, drivers will not work any non-contractual work from 6 December.
Members of the union voted in favour of strike action by 87% to 13%, with an overall turnout of 77%.
The union's general secretary, Mick Whelan, said: "We have done our level best to try and reach a sensible, workable compromise with Southern in the interests of passengers, as well as staff.
"We have always been happy to talk to the company, and we have always believed it is, or should be, possible to do a deal – as we did with ScotRail in Scotland –­ but it takes two to tango and the company has not been prepared to negotiate.
"The company – and I see the DfT's fingerprints all over this dispute, it's as if the DfT is the ventriloquist and Southern the dummy – doesn't want to talk, it wants to bully; it doesn't want to discuss, it wants to impose. Because it doesn't care about passenger safety, only about profits for shareholders."
Aslef, the country's biggest rail union, was supposed to vote on 4 November, but the strike ballot had to be suspended because of "technical difficulties".
Members of the RMT union are already planning a series of walkouts in December, starting with a 24-hour strike beginning on 6 December, over a dispute with Southern rail.
Responding to Aslef's vote to strike, Charles Horton, Govia Thameslink Railway's Chief Executive Officer, said: "Passengers will be rightly furious that these wholly unnecessary and unjustified strikes have been called in the run up to Christmas and in the New Year.
"The travelling public has endured months of misery and seen their work and family lives turned upside down by RMT's futile industrial action with conductors. Now Aslef and the drivers want to compound that suffering by joining the fray in launching more pointless strikes.
"It's perfectly safe for the driver to have sole responsibility for the operation of a modern train, and that's how a third of the trains up and down the country – with the full agreement and support of Aslef – already operate today.
"These strikes will have a devastating impact on the South East economy and people's everyday lives, which will bring Southern to a standstill.
"We urge the union to get round the table with us to continue our talks and resolve their dispute without causing further unnecessary grief to passengers.
"Passengers have made it crystal clear that they want an end to these strikes. Both the RMT and Aslef should take stock and listen, if not to us, then at least to the travelling public. Let's end these strikes now without further suffering."