Paul Nuttall is the latest person to take the helm as leader of Ukip following the resignations of Nigel Farage and Diane James in recent months. Nuttall, who was the party's former deputy leader, was announced as the winner of the latest leadership contest against frontrunner Suzanne Evans and John Rees-Evans.
Nuttall, 39, will now take over from Farage after winning the contest with more than 9,600 votes (62.6%).
Farage has acted as interim leader of Ukip ever since James stood down after just 18 days after believing she didn't have the "sufficient authority" to make the changes she wanted at the party.
Nuttall has been a supporter of the party since 2004 and is also the MEP for North West England.
He has long been considered a potential new leader for Ukip. He was considered one of the frontrunners to take over when Farage announced he would quit as leader following his failed attempt to get elected as an MP in South Thanet during the 2015 General Election. Farage returned three days later.
During his time in Ukip, Nuttall has risen rose through the ranks of the youth wing of the party to chairman before being appointed deputy leader by Farage in 2010.
Born in Bootle in Merseyside, Nuttall has had three attempts running for MP in the north-west constituency, finishing fourth with 4.1% of the vote in 2005, fourth again in 2010 with 6.1% before finishing second with 10.9% of the vote in 2015.
Nuttall also ran in the January 2011 by-election in Oldham East and Saddleworth, coming in fourth with 5.8% of the vote.
In 2015, he was named the 85<sup>th most influential person on the Right by political reporter Iain Dale. A description of Nuttall stated: "He managed to stay out of the post-election leadership travails, but some ask what exactly he does apart from appear on the airwaves as Nigel Farage's bit of Liverpudlian rough. It's unfair because he's an effective backroom operator and doesn't have the same ego issues as others at the top of Ukip."
Nuttall has been one of the more media-savvy Ukip members, frequently appearing on shows such as BBC's Question Time down the years.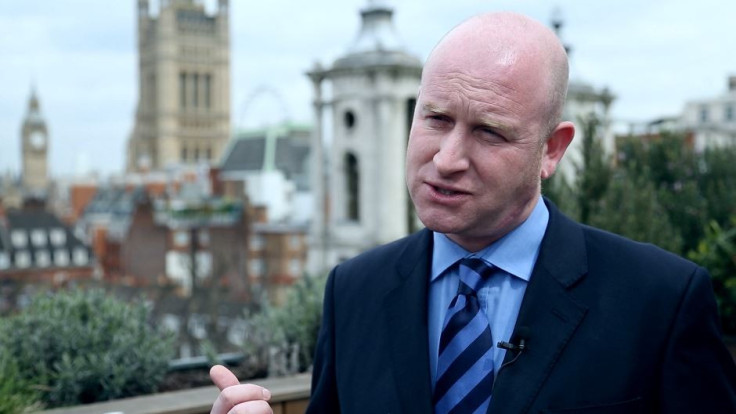 Before getting into politics, Nuttall was a history lecturer at Hugh Baird College and then at Liverpool Hope University and even played football as a youth for Tranmere Rovers.
Speaking to IBTimes UK in 2015, Nuttall was also keen to follow in Farage's line of presenting himself as an alternative to the current Westminster leaders. He added: "You look at David Cameron, you look at Nick Clegg, you look at Miliband – none of these people have ever had a proper job in their lives.
"What do these people do? Well, in general go to Oxbridge, they study politics, philosophy and economics, they get a job in an MPs' office and become an MP without ever having a life experience. It is rotten and it's rotten to the core within our political system."
Prior to him being named new Ukip leader, Nuttall told the Sunday Telegraph: "We have this fantastic opportunity, which we've never had before to this extent, to move into Labour working-class communities and mop up votes.
"I think in some of these communities we can replace the Labour party in the next five years and become the patriotic party of the working people.
"You've got a Labour party whose leader refuses to sing the national anthem, whose shadow foreign secretary sneers at the flag, whose shadow chancellor says nice things about the IRA. That isn't going to chime well with working-class people."