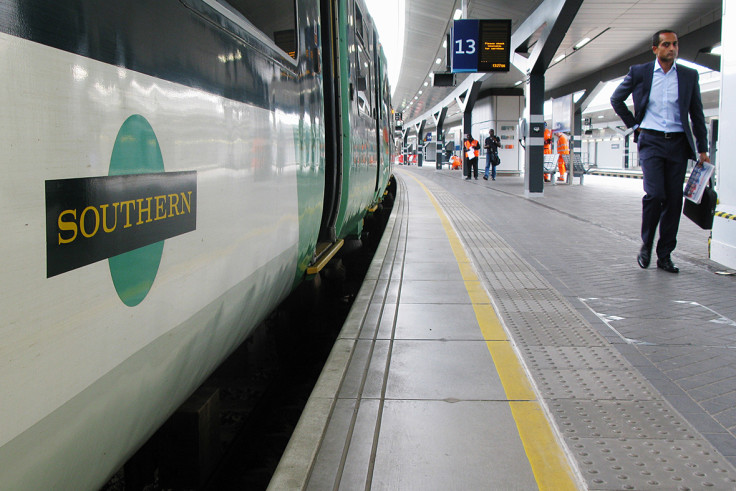 A planned strike on Southern rail leading up to Christmas has been called off and instead moved to earlier in the week.
The Rail, Maritime and Transport (RMT) union said its decision to cancel the three-day strike from 22 December followed a consultation with the union's members and passengers.
Members of the RMT, who have been involved in a long-running dispute over whether proposed changes to the role of guards are safe, will instead stage a 48-hour strike from 19 December.
Other strikes called by the union, from 6-8 December and from New Year's Eve to 2 January, remain in force.
The RMT general secretary, Mick Cash, said: "Our guards on Southern are in daily contact with passengers and the support for our fight to defend safety remains phenomenal.
"RMT is truly grateful for the overwhelming public backing for the campaign to keep a second, safety-critical member of staff on Southern trains.
"It is from that daily feedback from passengers that the union has taken the decision to alter the dates for action over Christmas. That's the difference between us and Southern. We listen, they don't."
While Southern welcomed the decision to change the date of the strike, the rail operator accused the RMT of wanting to cause "maximum disruption" by choosing new dates which followed on from separate strike action by train drivers union Aslef.
A spokesperson for Southern said: "We welcome the decision by the RMT to cancel these dates immediately before Christmas but by announcing new dates in the same week they will still be disrupting passengers' travel plans at this busy time.
"The new strikes on 19 and 20 December are clearly co-ordinated to follow the Aslef strikes and cause maximum disruption. If the unions are listening to passengers then they will call off all industrial action, including that over the New Year."