SpaceX has pushed back its comeback rocket launch by several days due to high winds and rain expected near the launch site in California over the next week. Initially scheduled to launch on Monday (9 January), SpaceX's Falcon 9 rocket will now lift off from Vandenberg Air Force Base on 14 January, the company announced on Sunday.
On Friday, the Federal Aviation Administration (FAA) reauthorised SpaceX's Commercial Space Transportation Licence for the return to flight of its Falcon 9 rocket that's set to launch with 10 Iridium Next satellites.
"With high winds and rain in the forecast at Vandenberg Air Force Base, the first launch of 10 Iridium NEXT satellites is now planned for January 14th at 9:54:34 am PST with a back-up date of January 15th," Iridium Communications said in a statement.
The launch will be SpaceX's first since the massive explosion of its Falcon 9 rocket last year during a pre-launch test at Cape Canaveral Air Force Station, Florida, in September last year which destroyed both the rocket as well as a $200m (£163.4m) communications satellite called Amos-6 owned by Israeli firm Spacecom. The satellite was supposed to be used by Facebook to help extend high-speech internet access to Africa, the Middle East and Europe.
Over the past four months, officials from the FAA, the US Air Force, Nasa and the National Transportation Safety Board have been investigating the incident to determine the cause of the spectacular and costly explosion.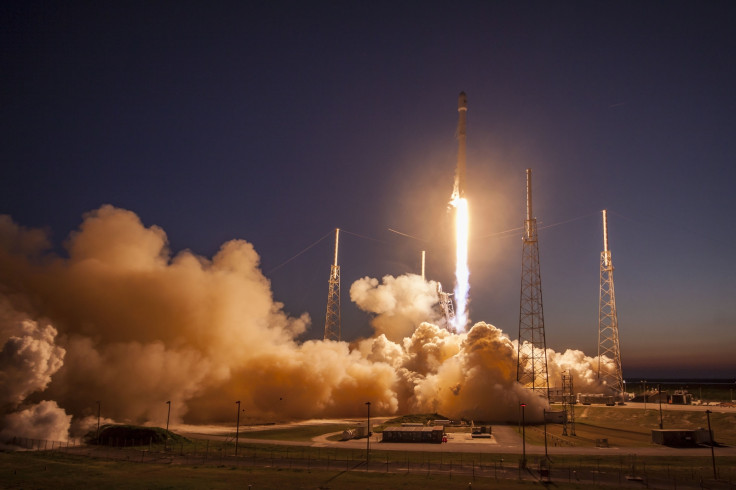 SpaceX said the investigation team found "several credible causes" for the vessel's failure involving the accumulation of oxygen in the vessel's inner liners. The company concluded that the accident was likely caused by the collection of oxygen between the composite overwrapped pressure vessels' (COPV) liner and overwrap in a void or a buckle in the liner which led to the ignition and failure of the COPV.
"The FAA accepted the investigation report on the Amos-6 mishap and has closed the investigation," FAA spokesman Hank Price said in a statement. "SpaceX applied for a licence to launch the Iridium NEXT satellites from Vandenberg Air Force Base. The FAA has granted a licence for that purpose."
"The Iridium team has been anxiously awaiting launch day, and we're now all the more excited to send those first ten Iridium NEXT satellites into orbit," Iridium CEO Matt Desch said in a statement.