Spain and Colombia locked in dispute over $2 billion treasure found in sunken galleon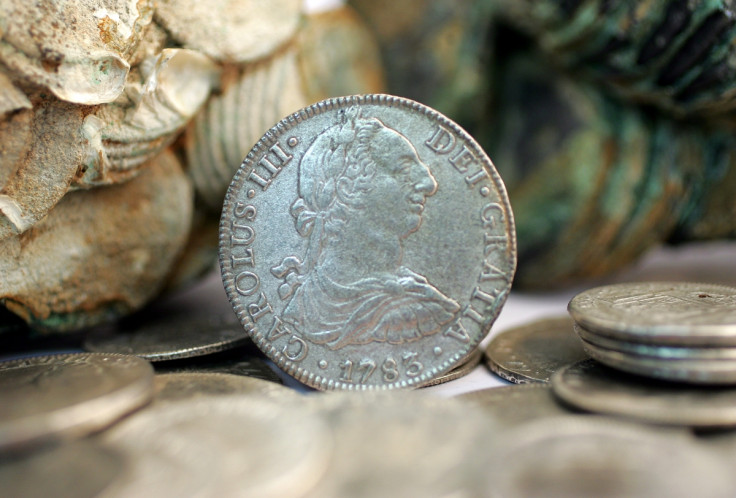 Spain and Colombia are locked in a dispute over who owns the gold and silver from an 18th century wreck found off the Caribbean coast.
The treasure, estimated to be worth $2bn, (£1bn), was found in the wreck of the San Jose, discovered in November off the Colombian Caribbean port Cartagena das Indias by an international team using wreck location methods.
The vessel was sunk in 1708 near the Islas del Rosario by a British ship during the War of Spanish Succession. It was the main ship in a fleet carrying gold and silver likely mined in Spanish colonies in Peru and Bolivia.
Spain claims that it legally still owns the vessel, under the UN Law of Sea rules, which Colombia does not subscribe to.
There are discrepancies on the issue of legal ownership," said Spain's foreign minister, José Manuel García-Margallo, after meeting his Colombian counterpart Marias Angel Holguin in Cartagena, AFP reported. García-Margallo stressed he hoped a "roadmap for understanding" could be hammered out given the countries' positive relations.
In a joint statement, the governments declared their determination to work together to protect the wreck "that is part of the heritage of humanity". On 14 December, Spanish cultural minister Jose Maria Lassalle said that Spain backed plans to create a museum to house items salvaged from the wreck in Colombia, in an effort to head off a diplomatic confrontation.
A team of Colombian researchers tracked the legendary wreck's location using 18th century wind and coastal currents, and examining Spanish and Colombian colonial archives.
© Copyright IBTimes 2023. All rights reserved.