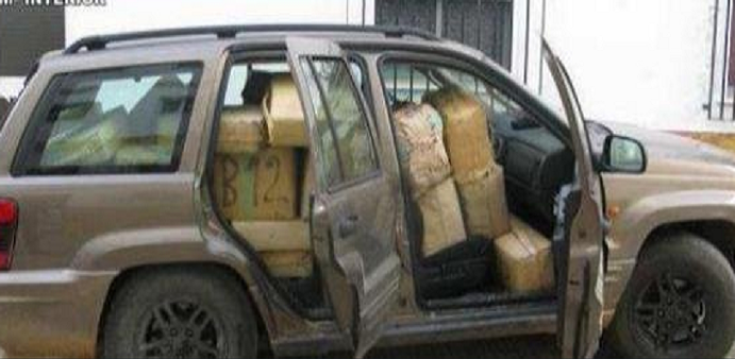 A dopey criminal was caught with a more than one tonne of hashish piled up on the seats of a car in Spain.
The driver of a SUV was pulled over by police only because he had not switched on the vehicle's lights, in the town of Isla Cristina in Huelva.
But officers accidentally stumbled upon a much more weighty crime, when they noticed the car was full to overflowing with large packs of condensed cannabis.
A total of 40 packages of the illicit stash were piled up on the seats, weighing in at a total of 1.2 metric tonnes. That is the equivalent of more than 2,689 pounds or 1,220kg.
A 34-year-old Spanish man was arrested, said reports.