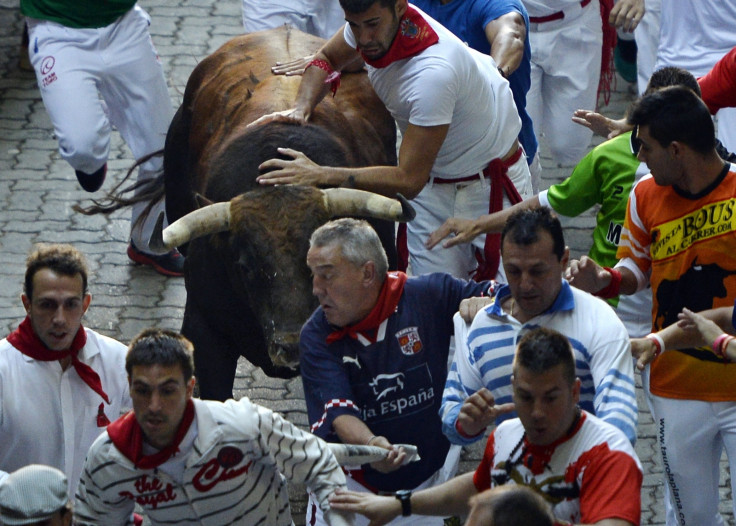 A man in Spain's Navarra region has died from his wounds after being gored in the abdomen in a bull running accident, the fourth such death in three days. The 18-year-old died in the northern town of Lerin, 30 miles from Spain's bull running capital Pamplona, as he was transferred to hospital. It is the seventh death since the beginning in Spain's bull running season began in July.
On Saturday (15 August) Joseph Alberto Peñas, 34 was killed in Peñafiel in Valladolid, the Spanish newspaper El Mundo reported. Penas, a member of the city council died from blood loss in hospital, a day after he was gored.
A 32-year-old man was killed in Silla, Valencia after he was gored in the heart during a bull running. On Friday, a 55-year-old man died after sustaining wounds from a bull in the Spanish town of Blanca. The deaths have reignited debate in Spain over the sense in carrying on the tradition.
In an interview with Euskadi radio, the mayor of Pamplona Joseba Asiron said banning bull running in the city would be "ridiculous". He explained he was a 33-year veteran of tradition and that he had always enjoyed it.
Bull running festivals are celebrated in Pamplona, in the Navarra region, every year from the 6-14 July. Other towns and villages around Spain hold their own festivals at different times later in the year. The running of the bulls commemorates the time of the year Spanish bull farmers would move the animals from the fields to the bullrings.