Buddhists fined for 'significant' environmental damage after freeing lobsters and crabs in Brighton
Ni Li and Zhixiong Li both pleaded guilty to releasing American shellfish into the wild.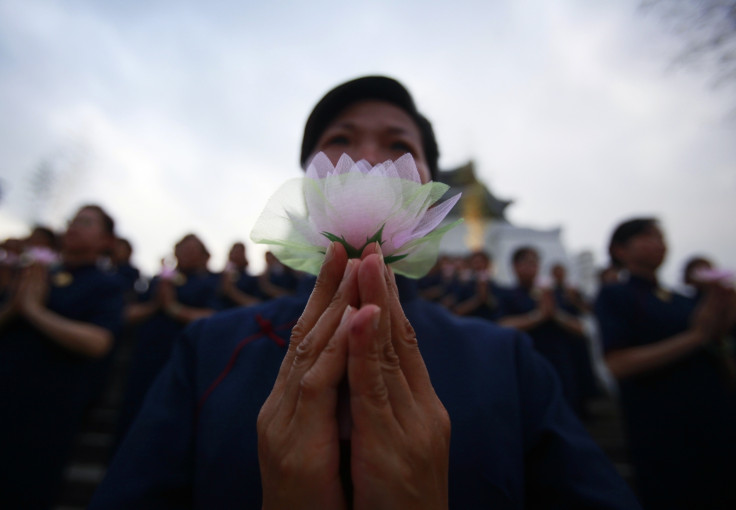 Two Buddhists who released foreign crabs and lobsters off British shores in a misguided bid to save their lives have been found guilty of causing "significant" environmental damage.
In what is believed to be the first case of its kind city banker Ni Li and estate agent Zhixiong Li freed hundreds of American shellfish off the south coast, harming existing wildlife and forcing the government to spend thousands of pounds to recapture the alien wildlife.
Ni Li, 33, and Zhixiong Li, 30, both pleaded guilty to releasing non-native species into the wild at Brighton Magistrates' Court this week.
The pair were part of a group of a thousand Buddhists who chartered three boats to throw thousands of live crustaceans back into the sea a mile off the Brighton coast in the summer of 2015. These included 361 American lobsters and 350 American Dungeness crabs.
Prosecutors said the animals were not native species and their attempted act of kindness caused "untold damage" to marine life as the animals could take over from and mate with native species, reported The Argus.
Joseph Miller prosecuting for the Marine Management Organisation said that the case first came to light after a Brighton fisherman captured some of the foreign shellfish in June 2015.
Since then Department for Environment Food and Rural Affairs has spent £18,000 to charter fishing vessels in a bid to haul in the invaders.
Local fishermen were paid a bounty of £20 for each shellfish to encourage them to catch the crabs and lobsters, which they would not normally be able to sell.
Experts from the Marine Management Organisation said the foreign varieties were more aggressive and a threat to native crustaceans. Dungeness (US) crabs can spread diseases that native specials are unable to fight off. American lobsters mate with native species to create hybrids.
Restoring karma
To date 323 of the non-native shellfish have been recovered, said the government body. Hundreds more are still in the water. The most recent catches were also carrying eggs, which means they are breeding.
The court heard that Ni Li, from London, bought more than £5,000 worth of lobsters and crabs for the pilgrimage, which was the centrepiece event organised by the followers of Taiwanese Buddhist master Hai Tao, who was visiting the UK.
Hai Tao has thousands of followers around the world and a key part of his teachings is that returning animals to the wild restores karma. Many of the followers of the 59-year-old's Life TV Buddhist charity have released millions of turtles and fish back into the sea. Hai Tao has said: "Among various virtues, life release – and protection – is the foremost act."
The court heard that Zhixiong Li, also from London, bought more than £2,500 worth of shellfish from Brighton and Newhaven Fish Sales at Shoreham Harbour. He also paid for the one of the boats.
Ni Li bought more than £5,000 from wholesale fish supplier SeeWoo in Greenwich and then travelled down with the haul to Brighton. The fishmonger believed the large order was for a catering event.
But when Ni Li was confronted by authorities, Miller said: "Miss Li then lied to investigators saying she hadn't realised the crabs and lobsters were foreign species and had taken them back home and kept them in a bath of saltwater. She later admitted she had made up the story."
A little naive
Prosecutors said Zhixiong Li asked the owner of the boats, David Ross, if he had to report the release to any authority. Ross replied not as long as the animals were local.
Tim Ryan, who defended Zhixiong Li, said: "The reality was the account she gave to the investigators was not true. She was trying to protect the charity.
"Without a doubt she is a bright, hard working and intelligent young woman who takes on too much in a voluntary capacity. She is perhaps a little naive and that's what's got her in to this business."
Paul Tapsell, who defended Ni Li, said: "He accepts that in releasing these crabs and lobsters he in fact did the exact opposite of what he wanted to do."
District judge William Ashworth said because of their actions "the potential impact on native fish stocks could be significant".
He added: "Clearly this was not your intention. There was no deliberate sabotage but both of you were at the very least negligent."
Miss Li was fined £5,300 and Mr Li £500. They were also ordered to pay £9,000 compensation.
© Copyright IBTimes 2023. All rights reserved.