Spain: West African migrant found hidden under Mercedes bonnet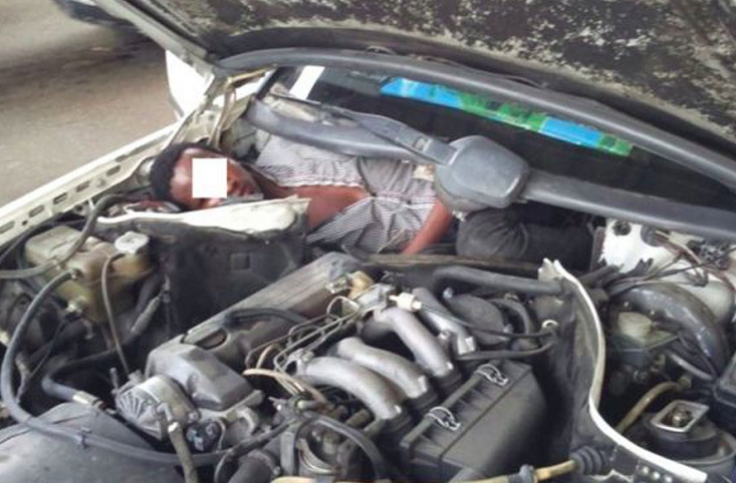 Spanish police detained two Moroccan drivers who were carrying a migrant hiding next to the car engine and another who was found in the back seat of a Mercedes-300 car. The arrest took place on 30 August at the border between Morocco and the Spanish territory of Ceuta during a customs check.
The migrants, identified as TD and AB from Guinea Conakry, suffered fatigue, said Spain's Guardia Civil police. The migrant who was hiding next to the engine inhaled noxious fumes, however it remains unclear for how long. The investigation occurred after the car's license plate did not match the car.
Earlier, an eight-year-old boy was found hiding inside a suitcase being carried into Ceuta by a woman who was allegedly paid by the boy's father. "She seemed to hesitate, and it looked as though she didn't want to come through the border. At first we thought that there could be drug packages, but gradually discovered that it was a human body," said a police spokesman.
When the suitcase was placed through an X-ray machine, it was revealed that a human child is inside. As the guards opened the suitcase, the boy shouted: "My name is About."
© Copyright IBTimes 2023. All rights reserved.