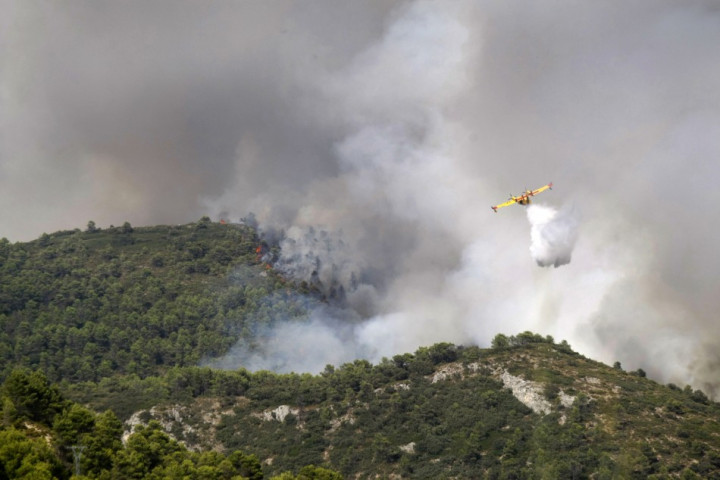 Wildfires which have caused the evacuation of more than 2,000 people from their homes in Spain have been blamed on arsonists.
The Spanish countryside has suffered its worst fires for a decade, with the country losing some 577 square miles of forest and countryside to a series of blazes across the country.
Authorities have claimed that a fire which caused the evacuation of substantial areas to the west of Madrid was most probably started by several people.
Regional justice department chief Regina Planol told Cadena SER radio that the fire, which has affected three towns, began in six different points almost simultaneously - suggesting it was started deliberately.
She compared the setting of the fire to "environmental terrorism", as fires can lead to an affected area being re-zoned, facilitaing its future sale for social housing.
Spain has suffered almost 12,000 wildfires within a single year - with one blaze bear Bedar, north of Almeria, forcing the evacuation of residents to a sports centre.
Tourists have been warned about several areas across the country, such as the Mediterranean beach resort of Estepona, 20 miles west of Marbella, being threatened by fires.
The wildfires have killed seven people, three firefighters and four civilians, during the year, and have destroyed some of the country's most precious protected forests.
The Garajonay National Park, a UNESCO world Heritage site in the Canary Islands, was badly damaged, with 3.1 square miles destroyed.
Despite the continued increase in fires, the country's struggle to pull itself out of recession has led to cash-strapped regional governments cutting their spending, including the resources available for the fighting of forest blazes.