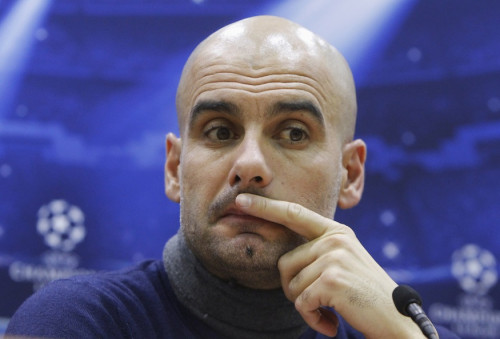 Pep Guardiola has admitted that Bayern Munich have drawn the worst opponent possible in the Champions League round of 16 against Arsenal as the clubs prepare to face one another for the second consecutive season.
The Gunners finished second in their Champions League group with Borussia Dortmund edging out the Gunners to take a huge advantage heading into the knock out stages.
As a result Dortmund will face Zenit St Petersburg in the next round while Arsenal must contend with the current champions as Guardiola continues his first season in charge of the wildly successful side.
But the Spanish manager has claimed that it is in fact Arsenal who boast the intimidating squad, insisting they were the one team Bayern were hoping not to draw as they prepare to defend their trophy.
"It will be the third time in my Champions League career to play against Arsenal and I know quite well Arsene Wenger, I know quite well his players," he said, according to ESPN.
"In the draw it was the most difficult team we could achieve, but I am happy because we know we are in the top we will have two good games so we need to win to qualify.
"They're winning the league, they have huge players – Ozil, Cazorla, Arteta, Mertesacker – they have a lot of World Cup players so they are a very good team and I am happy about that, to play the best teams is good, and we have to play good.
"In other openers you can play at not such a high level and we know with what happened at Bayern Munich last season when we were able to win in London, and then in Munich it was very different because they are very good in their ball positioning, they are able to play on the counter, so it's a tough game and we're going to prepare as much as possible to beat them."
Last season Bayern Munich and Arsenal faced one another in their last 16 tie and while Jupp Heynckes and his side were able to take a commanding 3-1 lead over the Gunners in London, Wenger's men made an unlikely comeback in Bavaria, winning 2-0.