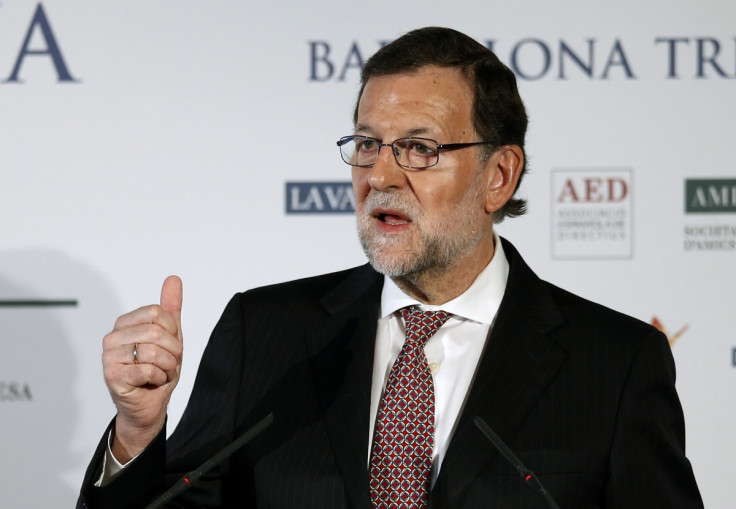 Spaniards may soon have to give up their traditional siestas. Acting Prime Minister Mariano Rajoy proposes to put an end to the age-old practice and instead offer shorter workdays, with people signing off by 6pm, in an apparent bid to improve work culture.
At a party conference over the weekend, the leader of Spain's caretaker centre-right government said he will "find a consensus" for his proposal in order "to make sure the working day ends at 6pm," The Times reported. He is also looking to align the country's time zone with Greenwich Mean Time, which will mean the clocks will be turned an hour back.
Despite Spain falling in the same time zone as Britain, it has been an hour ahead because general Francisco Franco had adopted Berlin time in 1942 to show his support for the Nazis. Spaniards have since followed the German time zone.
Currently, most office workers in Spain come to work at 10am and retire for a three-hour lunch break at 2. They rejoin at around 4pm or 5pm and work until 8pm. Although the total hours clocked by Spaniards is more than their other European counterparts, their productivity is low, the paper said. The habit of taking afternoon naps or siestas dates back to the time when Spain was an agricultural economy, with most of its citizens involved in farming activities. Working outdoors in the afternoon heat, with summer temperatures hitting about 40C, forced people to stay indoors. However, the trend has passed on through generations despite workplaces having moved indoors for most Spaniards.
The habit of taking afternoon naps dates back to the time when Spain was an agricultural economy, with most citizens involved in farming activities. With summer temperatures hitting about 40C, people retreated indoors. That practice has been passed down through generations and has persisted even though most Spaniards work indoors today.
Recommendations to reduce working hours and cut the duration of lunch breaks were among other labour reforms suggested three years ago by a parliamentary commission for the rationalisation of working hours. The commission had told MPs that the reforms would help improve quality of life, raise the country's low birth rates and bring down the rate of marriage breakdowns.
"We need more flexible working hours, to cut our lunch breaks, to streamline business meetings by setting time limits for them, and to practice and demand punctuality," the parliamentary commission stated in the 2013 report.
However, Rajoy's government at that time ignored the recommendations but now favours them, apparently to attract voters, the Times reported, citing analysts. Spain faces a second general election in June after the December 2015 polls failed to give a clear mandate to any party.