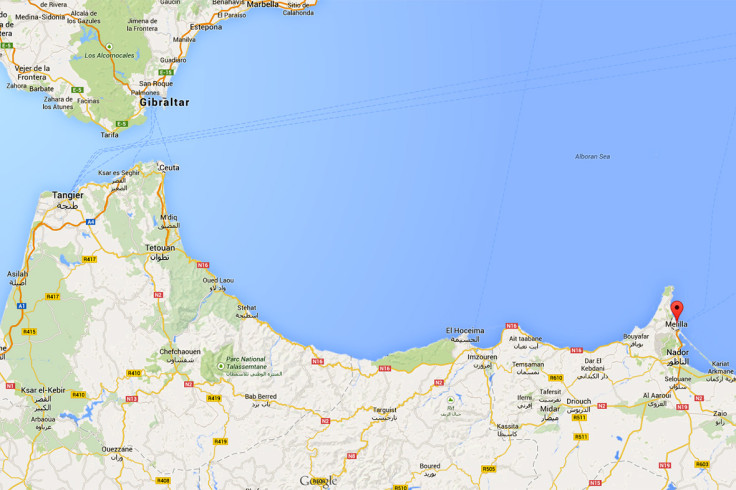 Spanish police arrested four men today suspected of belonging to an Islamist network which the police allege have been planning an attack. The arrests were in Spain's north African enclave of Ceuta, adjoining Morocco.
"The four men, of Spanish nationality and Moroccan origin, have a very similar profile to those who carried out the attacks in Paris," the Spanish interior ministry said in a statement.
A police video shows approximately 12 heavily-armed police officers shining searchlights into the windows of two houses in Ceuta before raiding them before dawn today. The officers found a gun, military uniforms, car licence plates and machetes.
"They are two pairs of brothers, highly radicalised and highly trained," said Spanish Interior Minister Jorge Fernandez Diaz. Diaz stated there were "many parallels" with the brothers who carried out the Charlie Hebdo massacre in Paris, but did not go into details. The Spanish El Mundo newspaper quoted him as stating the four detained brothers are of Moroccan origin and have Spanish nationality.
The Interior Ministry alleges the brothers went onto internet forums to try to recruit Muslims to fight for the Islamic State (Isis) in Syria and Iraq, as well as carrying out attacks in Western countries. Police investigations continue.
The Spanish cabinet is to discuss a plan to combat radicalisation at a meeting next Friday. Spain has increased internal security and boosted efforts to stop radicalisation of young Muslims following the Charlie Hebdo massacres in Paris earlier this month. It is one of several European countries making ongoing efforts to stop young Muslims from becoming jihadists in Syria and Iraq.
Meanwhile, in a joint operation in December, Spanish and Moroccan police arrested seven people. They are alleged to have been involved in the recruitment of women to travel to Syria and Iraq to support Isis insurgents. And in September, Spanish police arrested nine people in Mellila – another Spanish enclave in north Africa – suspected of belonging to a cell linked to Isis.