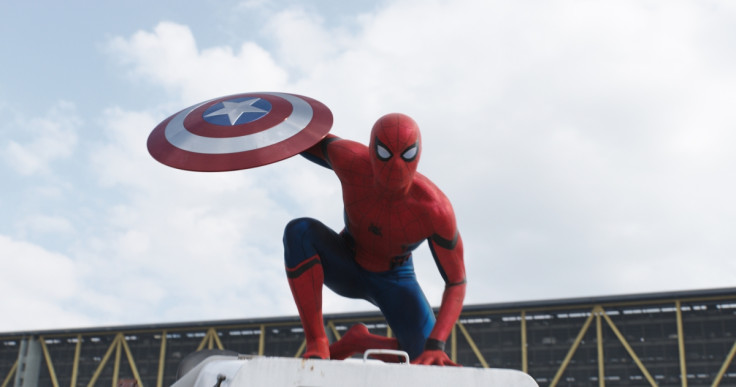 Tom Holland-led Spider-Man: Homecoming is about to begin production, and before filming commences fans are treated to a new cast updates almost every day. Donald Glover was recently signed on and is rumoured to play Miles Morales – a Black Hispanic boy who takes over the role of Spider-Man in Marvel's Ultimate comic line. And now, news has surfaced that Quarry star Logan-Marshall Green is also in early talks to join the movie's star-studded line-up.
Diversity seems to be a key element in the superhero movie, and director Jon Watts attributes it to the movie's setting of Queens. "Peter Parker goes to high school in Queens, and Queens is one of, if not the most diverse places in the world. So I just wanted it to reflect what that actually looks like," Watts said during an interview with the Daily Beast.
The Homecoming movie's cast includes Holland as Peter Parker, Disney's Zendaya as Michelle his love interest, Michael Keaton in a villainous role, rumoured to be Vulture, and Robert Downey Jr as Tony Stark.
Watts' Spider-Man reboot is also different from its predecessors in the way its storyline has been drafted.
"It's been really fun to just look for things that none of the other Spider-Man movies have really explored before, and decide if that's something we want to work into that," the Clown director revealed about Homecoming, which is slated to be the sixth standalone Spider-Man movie – but only the first set in the Marvel Cinematic Universe.
"And really making it a high school movie, and committing to that, and not having that just be the beginning of the movie. The John Hughes sort of tone. When you're looking at it through that prism, it really opens up the door to a lot of possibilities," he added.
The film has already had a great start in terms of Holland's debut as the web-casting superhero in Captain America: Civil War. And Watts, who was already on-board for the solo movie when Civil War was released sees this as an advantage.
"It was already a moving train when I got on board, but I came on right as they got Tom [Holland], and so I knew everything that was happening with Civil War," he said adding, "It was great because I got to sort of meet everyone and see what they were doing with it."
The new Spider-Man movie will be a major project for the 34-year-old director, who has films like Clown and Cop Car to his credit.
Perhaps, the young director can use his less rigid and fresh perspective while directing Homecoming as he jokingly points out, "All my movies so far involve children in danger. It starts with seven-year-olds in Clown, then 10-year-olds in Cop Car, and now I have 15-year-old Peter Parker. I'm slowly working my way up to actual adults getting into dangerous situations."