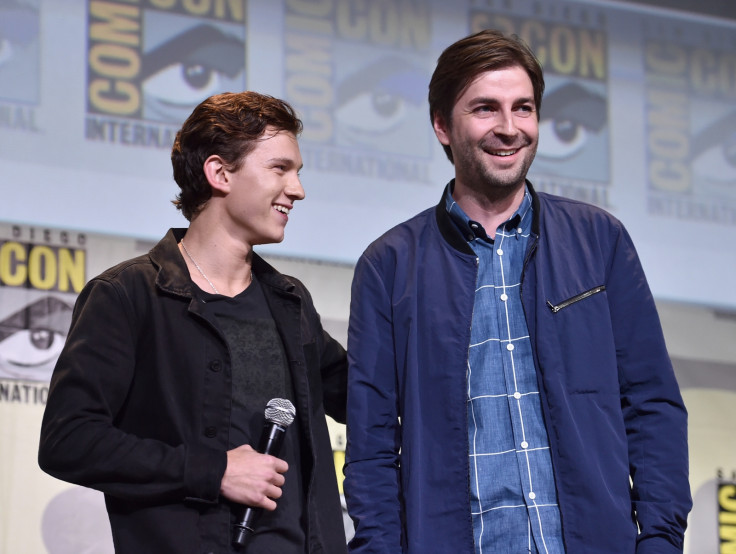 Now that filming is well underway for Spider-Man: Homecoming, director Jon Watts and star Tom Holland have dared to let Marvel fans see what they're up to behind-the-scenes. The former recently shared a video on his Instagram account, which features Holland on a green screen set sitting in front of a moving, pretty ominous-looking "spooky shadow."
While it could all just be coincidence that the set lighting was creating the dark patch on the studios green screen, it seems more likely that Watts and Holland know exactly what was causing that shadow and are teasing future, unsuspecting audience members as to what's in store in the movie.
Interestingly, the shadow looks like a man crouched down, or seemingly perched on some kind of ledge.
We haven't seen or heard anything about the film's villain Vulture yet – reportedly being played by Michael Keaton – is this our first official glimpse? Only time will tell, but it certainly seems possible.
Alternatively, Fargo's Bokeem Woodbine has also been linked to the upcoming movie as comic-book supervillain Shocker. Could we be seeing him instead? While it's not certain, it's probably going to be some sort of baddie given that Watts chose to describe it as "spooky."
While not necessarily as mysterious or intriguing as Watts' social media share, Holland also took to Instagram to upload a video from behind-the-scenes; this time showcasing his talents when it comes to the film's stunt work. In the short clip, Holland is seen alongside his trainer Bobby Holland Hanton (who has also been working with Chris Hemsworth as he gears up to play the titular Asgardian God in upcoming sequel Thor: Ragnarok for the fifth time) as the pair demonstrate a side-semi flip.
Impressively, Holland's is not far off Hanton in terms of technical precision. He even lands it with that iconic Spidey "knees bent, finger tips on the floor" pose. Regardless of whether he intended to do that or not or whether he simply lost balance... it still looked awesome!
Spider-Man: Homecoming is also set to star Marisa Tomei as Peter Parker's Aunt May, The Nice Guys' Angourie Rice, Robert Downey Jr as ... you guessed it ... Tony Stark aka Iron Man and Zendaya as a rumoured Mary Jane Watson.
Written by John Francis Daley and Jonathan M. Goldstein, the film began shooting back in late June in Atlanta, Georgia and is scheduled to be released in the US on 7 July 2017 and the UK on 28 July.

For more entertainment news follow A-List on Twitter @Alistinsider