The latest trailer for Spider-Man: Homecoming has been unveiled−with a modern twist. The iconic Marvel hero, reprised by 20-year-old Brit Tim Holland, has got himself a brand spanking new suit with some cool features.
The two-minute promo reveals that Iron Man aka Tony Stark has been tinkering with Peter Parker's iconic red and blue suit and now Spider-Man has a web shooter with built-in GPS and a spider emblem that lights up.
A quick scan of social media and its seems that not all fans like the revamp.
One critic fumed: "Spiderman suit comes with Siri now. Great."
Another added: " If the new suit of Spider-Man has a talking device that will guide him just like Ironman i'll be more pissed. #SPIDERMANHOMECOMING."
Twitter user @saiprasadsunny5 even accused producers of not staying true to the comic book, writing: "This is not Spiderman this is baby of ironman you ruined everything."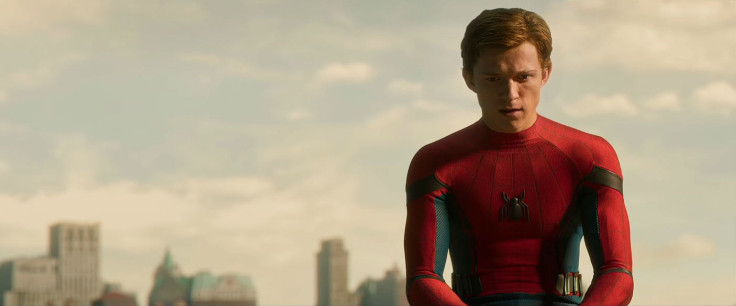 However, some did embrace the tech-savvy Spider-Man. @MangKiko101 tweeted: "The Stark-made Spiderman suit is like an Ironman suit for Spiderman! Awesome!"
Elsewhere in the clip, Donald Glover's yet-to-be-confirmed character makes an appearance and although his identity remains shrouded in secrecy, it appears he is a friend rather than a foe. " You've got to get better at this part of the job," he tells a cocky Peter.
Michael Keaton is at his villainous best-playing menacing Vulture, Spider-man's comic-book adversary. From the looks of the trailer, he is determined to bring down Stark and Parker is collateral damage. The owner of a salvaging company has been using leftover alien tech to make advanced weapons fused with Chitauri technology.
The star-studded cast also includes Zendaya, Marisa Tomei and Bokeem Woodbine.
Spider-Man: Homecoming is scheduled to be released in the UK on 5 July.