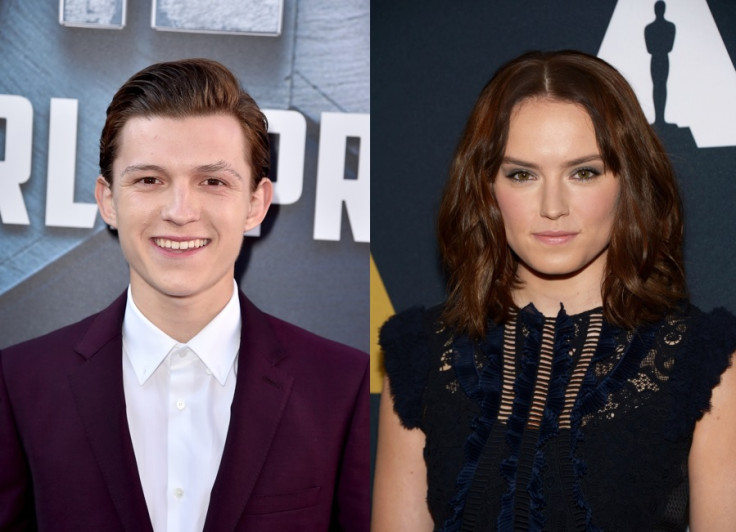 Franchise heroes are set to collide as Captain America: Civil War actor Tom Holland is in talks to star alongside Star Wars: The Force Awakens standout Daisy Ridley in Lionsgate's upcoming science-fiction thriller, Chaos Walking.
Based on the young adult novel series by Patrick Ness, the film will take place in a dystopian world where seemingly all women have been eradicated by a germ and all remaining living things can hear each other's thoughts via images and sounds called Noise. However, it centres around Todd and a girl named Viola, whose paths unexpectedly cross when they find themselves plunged into a heightened world of emotion as their planet gears up for an impending war.
Chaos Walking will mark the second time one of Ness' books has been told on the big screen. Earlier this year, the British-American author-turned-screenwriter Ness teamed with Spanish filmmaker J A Bayona for A Monster Calls, an extremely affecting low fantasy starring Sigourney Weaver, Felicity Jones and newcomer Lewis MacDougall.
Interesting, Bayona previously worked with Holland on biographical drama The Impossible but its Edge Of Tomorrow director Doug Liman who's on board to helm the project this time round. The likes of Charlie Kaufman (Eternal Sunshine of the Spotless Mind) and Jamie Linden (Money Monster) are working on the screenplay while Allison Shearmur (Rogue One: A Star Wars Story) and Doug Davison (The Departed) are producing.
If Holland does a sign a deal with Lionsgate, he'll appear in Chaos Walking sometime in 2018. Before then, however, he will reprise his role as titular web-slinger Peter Parker in superhero outings, Spider-Man: Homecoming and Avengers: Infinity War. Meanwhile, Ridley will next be seen in Kenneth Branagh's take on classic murder mystery Murder On The Orient Express and sequel Star Wars: Episode VIII.
For more entertainment news follow A-List on Twitter @Alistinsider