Sports Direct: Guardian undercover warehouse investigation drags down share price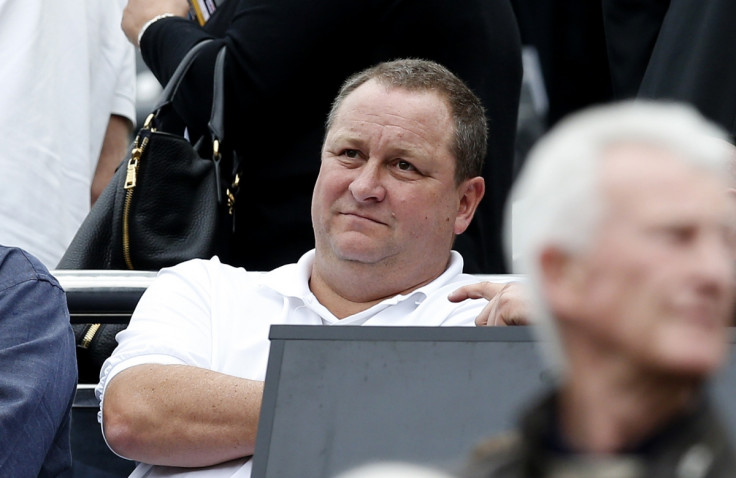 Sports Direct's share price has plummeted by more than 12% in the aftermath of The Guardian's investigation into appalling conditions at the retailer's Shirebook stock warehouse.
The investigation found a number of worrying policies, including withheld salaries, mandatory staff searches and unpaid overtime. Sports Direct has previously been scrutinised for both the way it treats its employees and allegations that it pays under the minimum wage.
Sports Direct refused to comment directly on The Guardian allegations but IBTimes UK understands that the company claims to comply fully with all applicable legal requirements. It is also understood that the firm is reviewing employment issues after these were raised by shareholders at its annual general meeting (AGM).
"The crowd clutches packed lunches that have been stuffed inside transparent plastic shopping bags, which allow hovering security guards to quickly inspect what is being brought inside," The Guardian report read. It also speaks of 15 minutes of the hourly salary being taken out of the employees' pay checks if they clock in one minute late.
According to the report, the employees are given a list of 802 sports brands they are not allowed to wear and the undercover journalists recall how they were forced to show underwear bands and sock logos.
The expose is just one of many crises Sports Direct is forced to deal with this year. Ahead of its AGM in September, one of its biggest shareholders said it had lost confidence in the retailer's management.
Royal London Asset Management in September issued a 'red alert' about the company's managers and explained that it was concerned about corporate failings that have not been addressed, despite clamours from investors. They lashed out at Sports Direct founder and deputy chairman Mike Ashley, who owns Newcastle United, for missing four board meetings in a row.
Results
The Guardian article was posted at a time all investors were closely watching the retailer, which reported its half year results update today (10 December). Although the results were underwhelming and showed little growth, the shareholder response is likely more linked to the investigation.
Mike Ashley, who bought football club Newcastle United FC for £135m in 2007, is a business giant with an estimated net worth of almostn £4bn. His company, Sports Direct, has received a lot of scrutiny for its stance on zero-hours contracts and the living wage.
Sales edged up by 0.1% to £1.43bn (€1.98bn, $2.17bn), with underlying pre-tax profit up 3.6% to £166.4m. Sports retail revenue was up by 2.5%.
"The Group has delivered another excellent set of results particularly given the strong comparable sales generated in the build up to the FIFA 2014 World Cup and after a generally mixed summer for the retail sector," chief executive Dave Forsey commented.
"We continue to innovate, refine and improve our customer proposition," he added. "In line with this strategy, during the period we opened new larger format stores in Leeds and Plymouth and combined gym and retail spaces in St Helens and Newport."
© Copyright IBTimes 2023. All rights reserved.