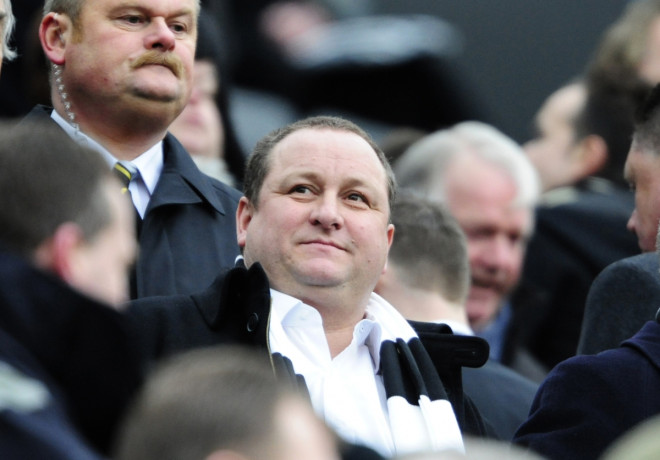 Sports Direct has slammed its shareholders after they refused to award the firm's founder Mike Ashley a bonus scheme worth a whopping £73m.
Dave Forsey, chief executive of Sports Direct, said the retail giant's board was "extremely disappointed" to withdraw the resolution regarding a proposed award to Ashley.
"The most disappointing aspect was where large shareholders gave their support only to then vote differently," Forsey added.
The chief executive warned that the outcome is "likely to lead to further uncertainty in the future".
The Sports Direct board attempted to seek shareholder approval for a 2015 Bonus Share Scheme to be voted on by shareholders at the Group's Annual General Meeting in September 2014.
It proposed that participants in the 2015 Bonus Share Scheme would include all eligible employees, members of senior management including those participants in the current Executive Bonus Share Scheme and the executive deputy chairman, Mike Ashley.
If shareholders approved the Bonus Share Scheme, an initial grant of options of more than 25 million ordinary shares in the group (amounting to approximately 4.2% of the issued share capital of the group) would be made to eligible participants.
But shareholders voted against the remuneration move.
The comments come as the FTSE 100 constituent released a trading update to investors.
Sports Direct announced that its group sales for the nine weeks ended 30 March 2014 were up 10.3% to £360m ($605m, €438m), from £326m the year before.
The firm also said that its gross profit increased 11.5% to £147m, up from £131m in 2013.
"Sports Retail continues to perform well since the end of January, primarily driven by our on-going focus on exceptional quality, unbeatable value, availability and the continued optimisation of sales between stores and online," Forsey said.