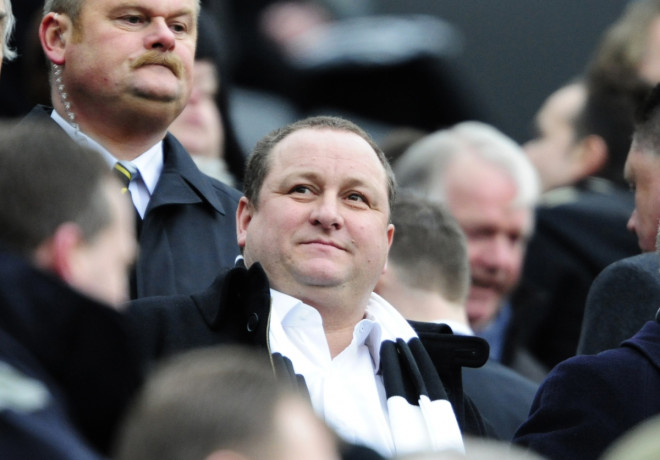 Sports Direct founder Mike Ashley could receive a share bonus worth a whopping £65m after the FTSE 100 firm dubbed him "one of the outstanding retailers of his generation".
The Newcastle United owner, who holds a majority of shares in Sports Direct, will receive the award if shareholders vote the proposal through on 4 April.
The retailer revealed that it posted a circular to shareholders urging them to agree to the Supplemental Executive Bonus Share Scheme ahead of the company's general meeting.
Ashley, the Sports Direct's executive deputy chairman, has not received any remuneration for his "substantial contribution" to the company since its initial public offering in February 2007.
The company also stressed that the billionaire businessman had not participated in the firm's 2011 Executive Bonus Share Scheme.
"The company has already received support from its largest institutional shareholder, Odey Asset Management, who has confirmed that it intends to vote in favour of the resolution," said Keith Hellawell, Sports Direct's chairman.
"The board believes that [Ashley] is one of the outstanding retailers of his generation and that all shareholders benefit from his on-going commitment to Sports Direct."
The company explained that although the move was originally proposed to put past shareholders in 2012, the firm did not proceed with the action.
Sports Direct said, if the proposal passes a vote, an initial grant of nil-cost options over eight million ordinary shares in the company (amounting to approximately 1.3% of the issued share capital of the Company) would be made to Ashley.
This grant of nil-cost options would be conditional upon the achievement by the Company of Earnings before interest, taxes, depreciation and amortization (EBITDA) for the fiscal year (FY) 2014 of £330m and EBITDA for FY2015 of £410m as well as a net debt/EBITDA ratio of 1.5x or less at the end of FY2015.
The company explained if these performance targets are all met, the nil-cost options would vest in July 2018.