Spring Equinox Celebration: What is Snowman Burning Day?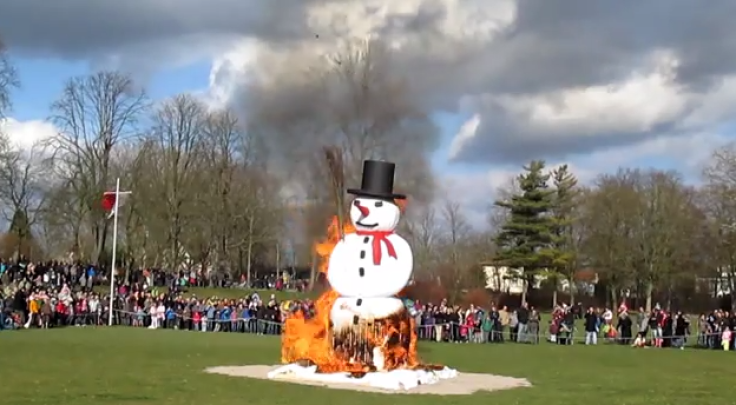 Snowman Burning Day takes place on the first day of spring (Spring Equinox) and celebrates the end of winter.
This tradition takes place mainly in American and Switzerland.
The first Snowman Burning Day took place in 1971 at Lake Superior State University (LSSU) in Michigan, by the Unicorn Hunters – a former campus club.
The idea of burning a snowman to celebrate the start of spring originates from the Rose Sunday Festival in Weinheim-an-der-Bergstrasse, Germany, during which the mayor of each town burns a straw snowman, if the children have behaved themselves throughout the year.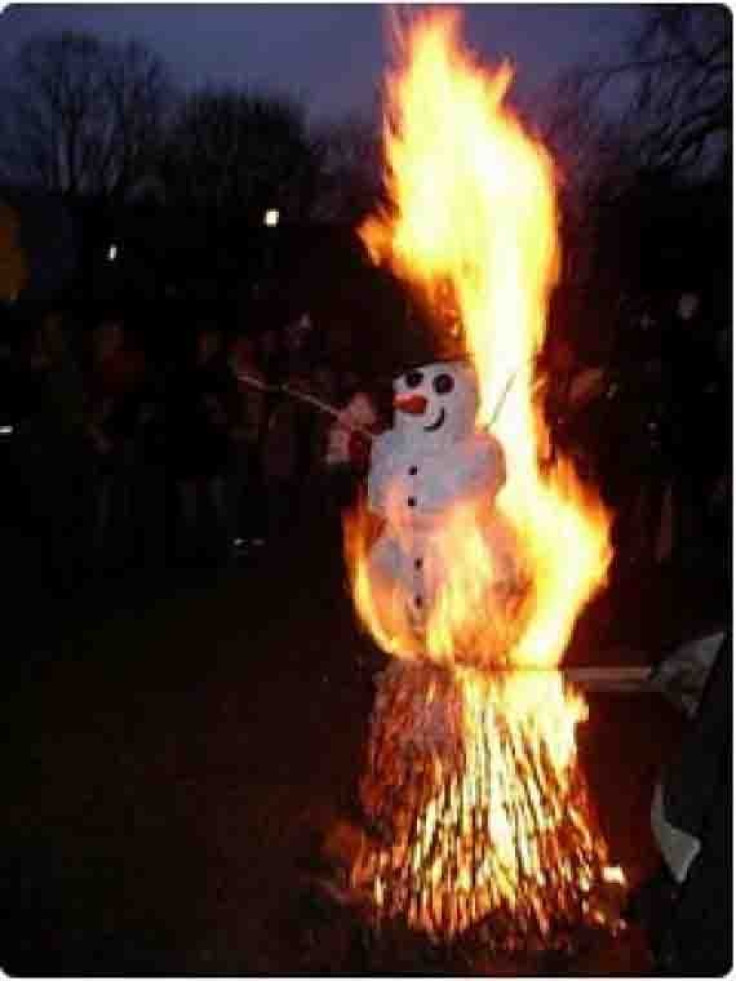 The snowmen are usually made of recycled paper, wood and wire.
According to LSSU's website, the master of ceremonies welcomes the crowd and gives a history of the activity. Then poems, written by students, faculty staff and townspeople, are read while the snowman burns.
From start to finish, the ceremony lasts approximately 15 minutes.
In 1992, Snowman Burning Day was cancelled because of environmental concerns raised by the Environmental Awareness Club's.
It was resumed the following year, however, after a public outcry and subsequent media campaign for its reinstatement.
© Copyright IBTimes 2023. All rights reserved.