Sprint Nexus 6 smartphones in US tipped to receive Android 5.0.1 from 15 December: Check your devices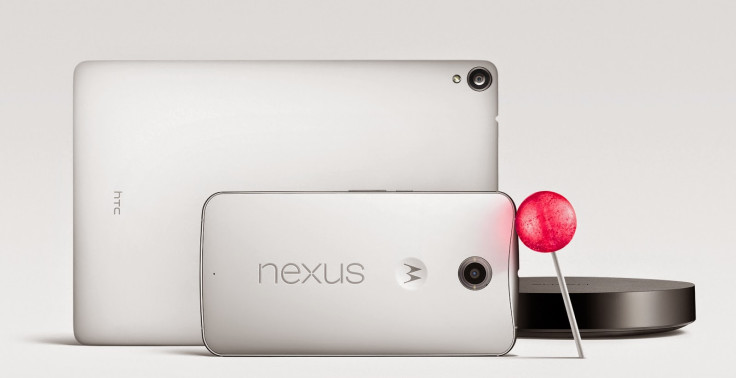 Google's most expected mobile operating system, the Android 5.0 (Lollipop) was finally made official earlier this year, and the OS runs by default within the Nexus 6 smartphone and the Nexus 9 tablet.
Android 5.0 has also begun rolling out officially to various older Nexus devices, along with reaching (in phases to) smartphones and tablets manufactured by non-Google brands as well.
However, Android 5.0 reportedly contains bugs/issues that can affect Nexus devices. An example of one such inherent issue is the Flashlight Bug that is said to affect the Nexus 4 and Nexus 5. This issue seemingly causes the camera app to lock, thereby forcing users to reboot their devices.
Other reported bugs include stability and battery issues that reportedly affect Google Nexus 5 and Nexus 7 devices.
Also, apart from Nexus 4, Nexus 5 and Nexus 7, Nexus 6 devices are also reported to be experiencing minor issues with the Android 5.0 that runs by default within the device.
Therefore, Google is said to be working on releasing a new update that addresses issues faced by Nexus owners. This software update, expected to be called the Android 5.0.1 is already available in the form of a factory image, to users of Nexus 7, Nexus 9 and Nexus 10.
Now, according to a new report, Android 5.0.1 is also set to reach Nexus 6.
This report published in GottaBemobile, quoting a Reddit forum post, said to be written by a verified employee working for Sprint USA, states that the new software update for Nexus 6 will be released from 15 December this year.
However, this expected software update could be a Sprint exclusive initially.
As per the Reddit post, the new software will be an Android update, so terming this enhancement as Android 5.0.1 should not be much of an exaggeration at this stage.
Android 5.0.1 will reportedly begin its rollout to Sprint Nexus 6 smartphones starting 15 December and the rollout is said to be a gradual one.
Enhancements to expect
As per the verified Sprint employee's Reddit posting, Android 5.0.1 for Nexus 6 will bring the following fixes and features:
Enhancements to device call stability
Fixes to address an application installation issue
Fixes to modem issues
Android update that oversees correct app installation within Nexus 6
If you are Sprint Nexus 6 customer, check out for the new Android 5.0.1 update bearing software version number LRX22C, within your devices.
Google's Android 5.0.1 is currently rolling out HTC's One M7 and M8 Google Play edition (GPe) devices.
Users of the above HTC device should observe the update in the form of a 500 MB file via the OTA mechanism.
© Copyright IBTimes 2023. All rights reserved.