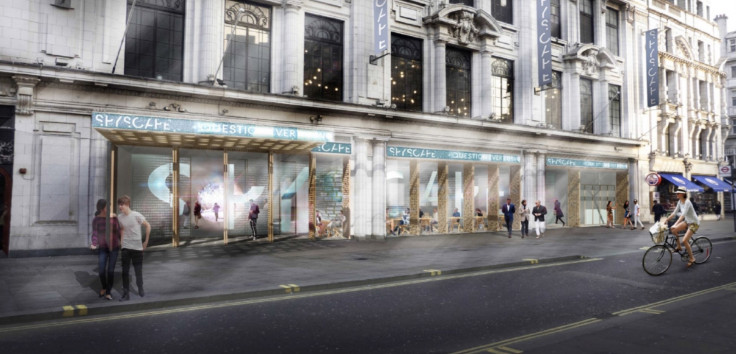 Tycoon John Hunt in talks with former spyamasters MI5, MI6 and GCHQ to build Spyscape, a building dedicated to "intelligence and cybersecurity". Plans submitted to Westminster council show that it will have 10 open-plan galleries, four multimedia rooms, a gift shop and café, occupying over 50,000 sq ft at the Trocadero in London's Piccadilly Circus.
"The applicant's vision is to deliver the headquarters for Spyscape: a contemporary museum based on the theme of intelligence and cybersecurity, using large-scale fully immersive interactives as well as stunning original artefacts and mixed-media storytelling techniques," said a summary. The project is being kept under wraps, with only a brief mention on Hunt's website Archimedia, his brands and investments firm. A @Spyscape Twitter account has been set up, but it has no tweets and only three followers.
The Spyscape museum is being designed by architects Adjaye Associates. Its content delivered by Local Projects, a New York-based company who worked on the 9/11 Memorial Museum in Manhattan.
Alistair Brown, policy officer at the Museums Association, approved of the latest project hoping it would bring to life "the often-contested histories" of the UK's spies, according to the Sunday Times. John Hunt sold the Seattle Coffee Company to Starbucks for £75m and also launched Syzygy, an internet consulting company that floated on the German stock market for around £145m.
The entrepreneur identified a gap in the British museums market for a building dedicated to espionage, as none exists in London. The nearest competitor is the National Museum of Computing at Bletchley Park. It includes the Colossus, the world's first electronic computer, which helped to decipher the Lorenz-encrypted (Tunny) messages between Hitler and his generals during World War II. This was also where Alan Turing and his team cracked Germany's Enigma code.