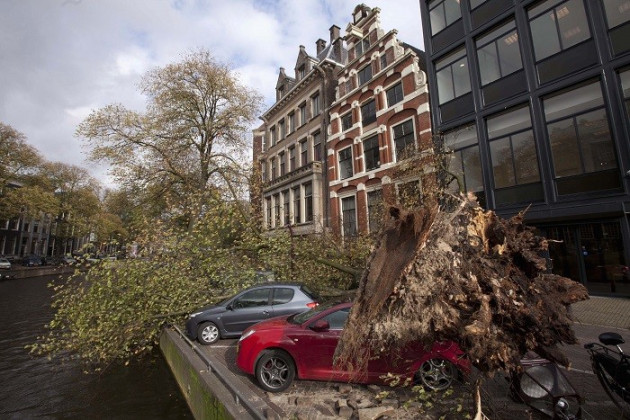 The storm which battered southern parts of the UK and left four people dead has killed at least a further nine people as it swept across northern Europe.
During one of the most powerful storms in decades, six were killed in Germany, four of which involved incidents of tress falling on vehicles, including one child in the Gelsenkirchen, northwest Germany. Two more children in the car were also injured.
Two people, a fisherman and a sailor, also drowned off the German coast as the winds from St Jude storm reached over 100m/ph.
There was also widespread travel chaos across Germany, with thousands of flights, train journeys and autobahns forced to close for safety reason.
A 24-year-old woman also died in the Netherlands and being struck on the head by a falling tree in Amsterdam.
At least 50 flights were cancelled at Schiphol airport, Europe's fourth largest, as a result of the high winds and there were huge disruptions in the port of Rotterdam, the busiest in Europe.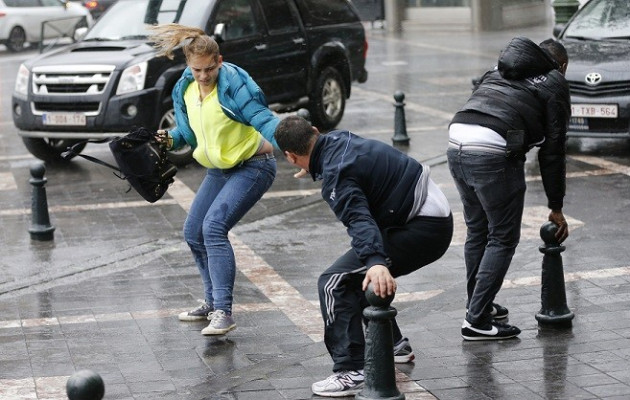 Nearly 1,100 passengers on a ferry riding from Newcastle to the Dutch port of Ijmuiden had to brave the storm after strong winds and dangerous seas stopped the ferry from docking.
A man in Denmark was killed after a brick flew into his head in Gilleleje, north Copenhagen. The capital city saw record winds of 120m/ph as St Jude hit the Scandinavian country.
In Brittany, western France,a woman in her 40s died after being swept out to sea. Her body was found on a beach several hours later.
Tens of thousands of homes also lost power in northern France as a result of the storm.
Meteorologist Nick Wiltgen, for weather.com, said: "This is not just a British storm.
"The winds are even worse over the water, where we have seen sustained hurricane-force winds over parts of the North Sea."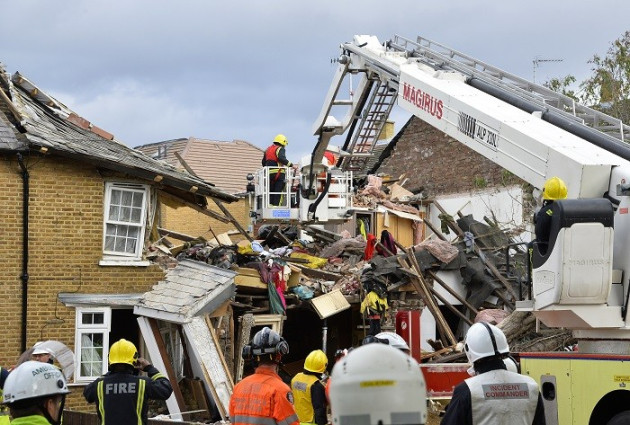 At least four people have already died in the UK during the St Jude Storm. In Kent, 17-year-old Bethany Freeman was killed after she was crushed by a falling tree while sleeping in a caravan.
Donal Drohan, 51, was killed after a tree fell on his vehicle in Watford. The bodies of a man and a woman were also discovered among the rubble following suspected gas explosion in Hounslow.
It is believed the explosion was result of a gas main being hit by an uprooted tree during the storm.
The search for a 14-year-old Dylan Alkins, who was swept out to sea in East Sussex - is set top continue.
David Cameron described the loss of life as a result of Jude's storm as "hugely regrettable".
The storm caused huge travel disruptions across southern Britain, with many rail services being forced to cancel during morning services
More than 580,000 homes were also left without power as the strong winds caused power cuts to the South West, South, South East, the Midlands and the East of England.