A successful St Patrick's Day should ideally be spent in a lively pub with an expertly poured pint of Guinness and some traditional live music to keep the mood going.
Luckily Ireland did not keep its people or its pubs to itself and there are more than a handful of places where Guinness is the dish of the day.
London is one of the top spots outside of the Emerald Isle for fantastic Irish pubs, where you can find a great craic and a perfect pour in order to toast the patron saint of Ireland in style.
If you're looking for somewhere to celebrate in style in the capital on 17 March then take a look at the IBTimes UK's round-up of the best Irish pubs in London where you can pick between cosy-corner bars tucked away or full-on riotous parties in the heart of the city.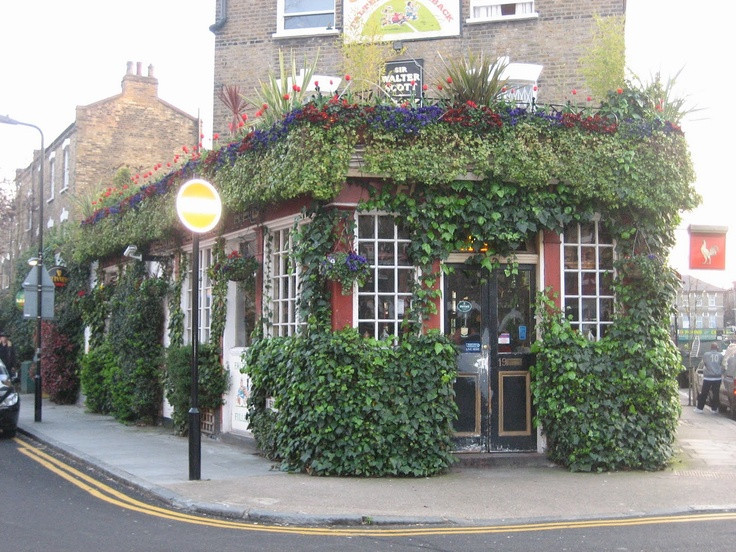 Hidden away in the back roads of Finsbury Park, The Faltering Fullback is certainly a pub filled with locals but it is definitely worth the trek for those not living in the area. A beautiful ivy-covered building that has both the cosy-bar atmosphere as well as sports-filled back room and fantastic beer gardens.

The Faltering Fullback, 19 Perth Road, Finsbury Park, N4 3HB
The London-based venue of the Irish Porterhouse Brewery, this enormous pub is always busy and serving a great selection of Irish ales, stouts and spirits. From red ales to classic Guinness, you can sample some delicious offerings from Ireland whilst catching up on sport in the basement bar or being merry upstairs or in the heaving beer garden.
The Porterhouse Covent Garden, 21-22 Maiden Lane, WC2E 7NA
020 7379 7917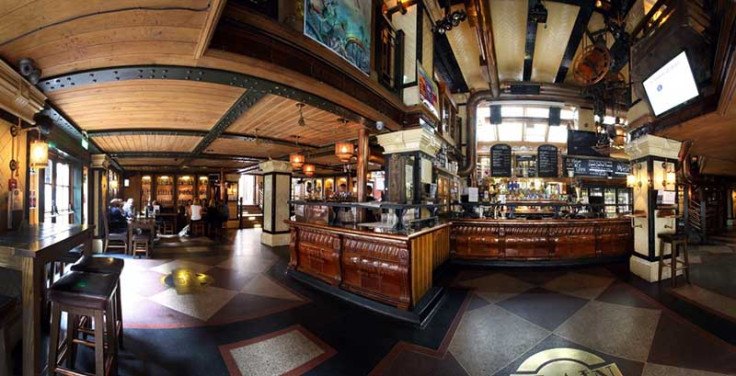 The pub is more than 150 years old and is full of nostalgic memorabilia on the walls, ceilings and floor. An eccentric set-up of little tables and booths is perfect for a cosy drink or two. The many Irish voices you will hear at the bar is testament to the authenticity of The Alexandra.
The Alexandra, 14 Clapham Common, SW4 7AA
020 7627 5102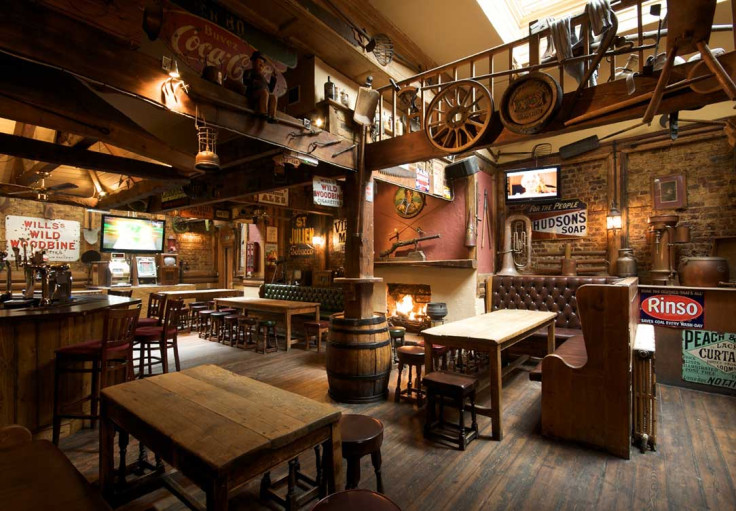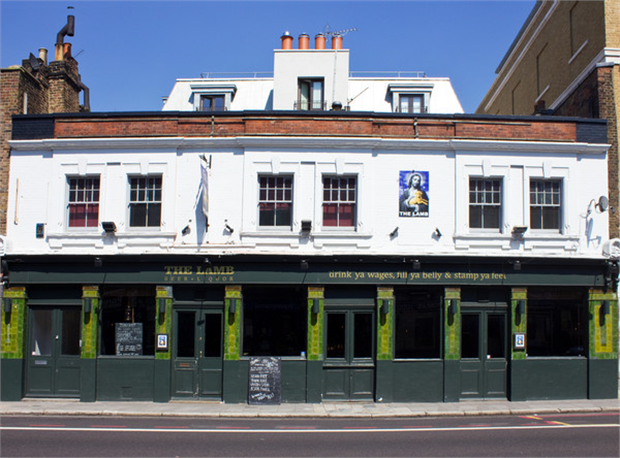 Stepping into The Lamb is like walking into someone's living room. Cosy, dimly lit tables dotted around the bar that serves some fantastic ales as well as Guinness, of course. The highlight is the live music on Tuesdays and Sundays when the traditional band rock up and set up camp in a corner and just play until they fancy stopping for a pint. Very much the true vibe of a real Irish pub.
The Lamb, 54 Holloway Road, N7 8JL
020 7619 9187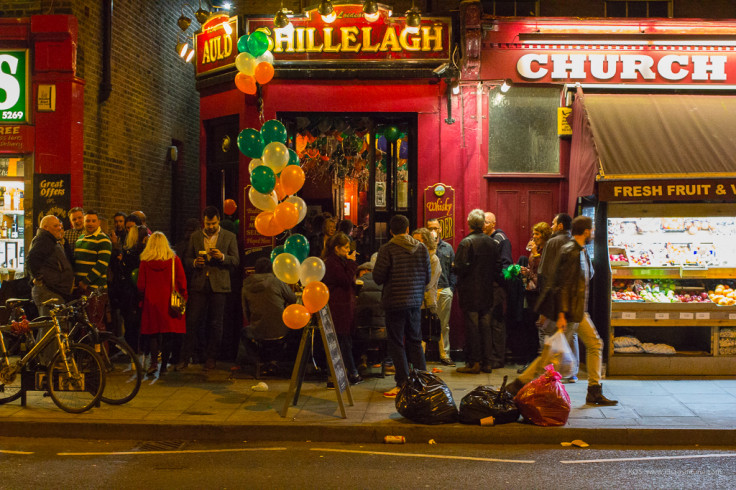 If you want to feel like you actually travelled to Ireland, just step into the Auld Shillelagh. This extremely skinny but long bar is a wondrous find with possibly the best pint of Guinness in London. It gets extremely busy during sports games and St Patrick's Day but the Irish team behind the bar have the pints flowing at all times so you still get the perfectly poured pint. If you manage to find the pub on a quiet day, they'll even bring your pint over to your table. Showing all GAA sports like Irish football and hurling as well as putting on great traditional music sessions, it's a place you will nip in for a pint and stay all day.
The Auld Shillelagh, 105 Stoke Newington Church St, N16 0UD
020 7249 5951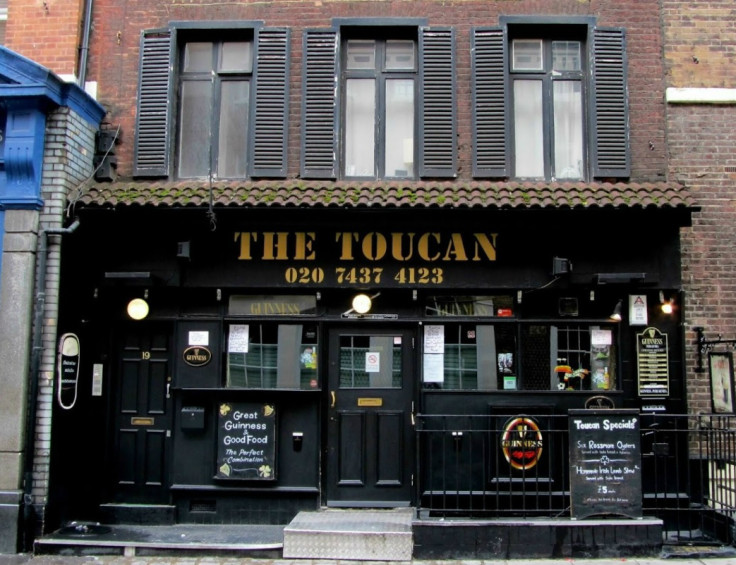 This is a brilliant place to escape the rest of Soho with two varieties of Guinness on tap and oysters on the menu. The pub started out as just a basement bar where Jimi Hendrix used to play in the 1960s but has since taken over the top floor to extend the dimly lit, atmospheric bar and pack in the crowds even more. If you're looking for frills and extras this isn't for you but it is certainly an authentic Irish pub with a bit of a rock and roll personality.
The Toucan, 19 Carlisle Street, off Soho Square, W1V 5RJ
020 7437 4123
8. The Cow, Westbourne Park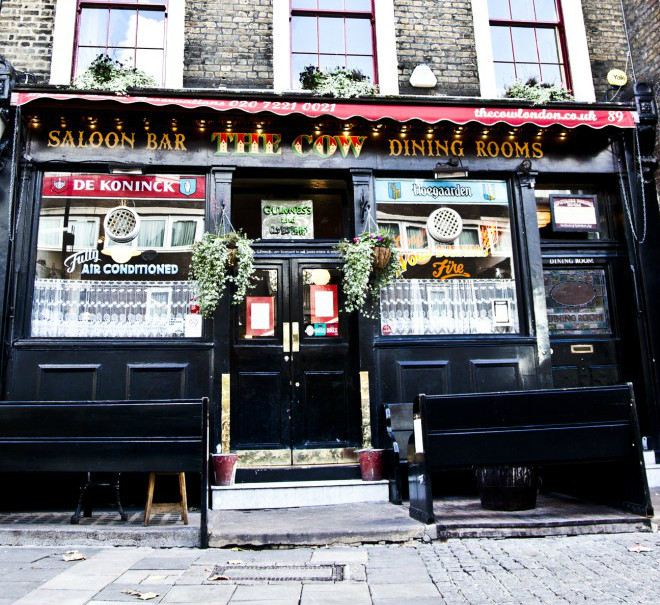 The Cow is definitely on the upmarket side of Irish pubs in London with a wine list that far exceeds the usual red or white you can expect in most but the decor and atmosphere is just as cosy. More than a sprinkling of old Guinness ephemera and traditional hand-painted signs as well as a great Guinness remind you that this is definitely an Irish pub.
The Cow, 89 Westbourne Park Road, W2 5QH
020 7221 5400 or 020 7221 0021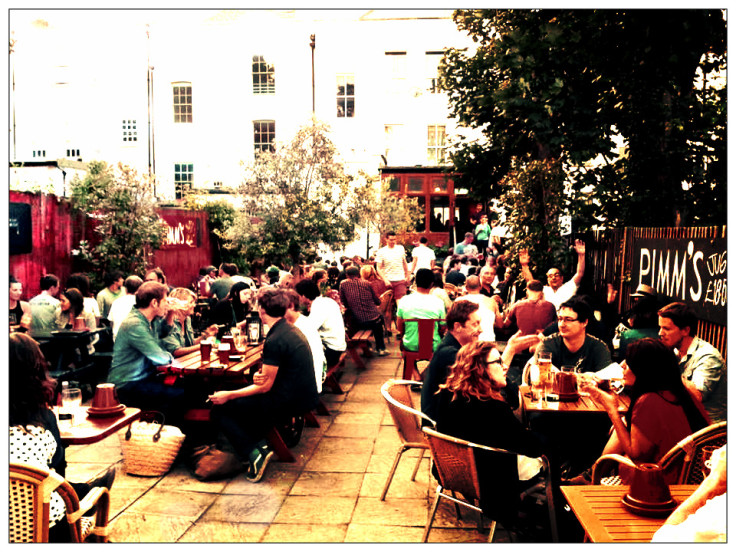 A perfect overflow bar if you can't get into the Auld Shillelagh, Ryan's Bar is just along the road on Church Street and boasts a fantastic beer garden as well as a host of live music all through the week. A bustling pub that is great for sports as well as music and has a fresh pint of Guinness. If you're wanting food, the Thai food on offer is delicious.
Ryan's Bar, 181 Stoke Newington Church Street, N16 0UL
020 7275 7807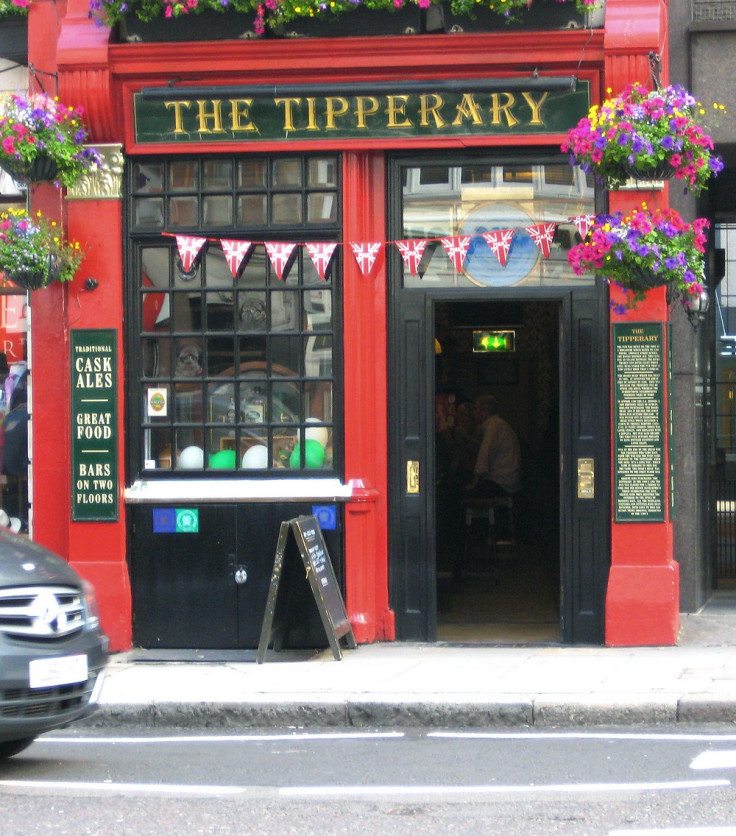 The Tipperary is worth a visit if only for the history of this scarlet-coloured gem in the heart of Fleet Street. The venue has been around since the 1300 and was reopened in the 18th century by the SG Mooney & Son Brewery chain of Dublin as London's first Irish pub. It was also the first pub to serve bottled and then draft Guinness in London which is still serves today and it tastes just as good. As with all good Irish pubs, it also offers a great sandwich for those looking to line their stomachs a bit.
The Tipperary, 66 Fleet St, EC4Y 1HT
020 7583 6470

There are a few Waxy O'Connors around the country but its Soho venue is not only its largest bar but it is also the largest Irish bar in London, apparently. It is certainly enormous, made up of a cavern of little dens and dance floors and many busy bars. The Guinness is always flowing here and while you may not get the full two minutes' rest on your pint, the enthusiastic crowds and a wide range of snacks and spirits more than makes up for that.
Waxy O'Connor's, 14-16 Rupert Street, London. W1D 6DD
020 7287 0255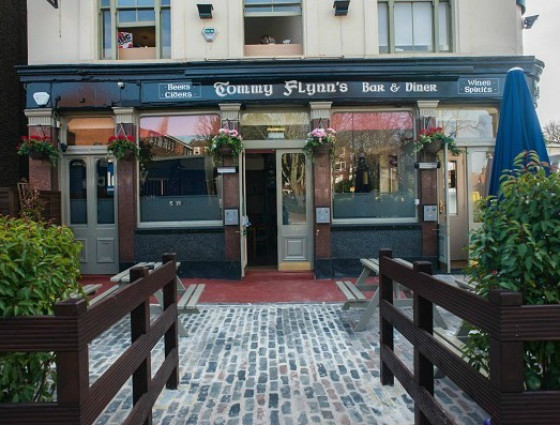 Tommy Flynn's is a classic, no-frills Irish pub that pulls a good pint as well as showing a wide range of sports and live music every week. St Patrick's Day pubgoers will be treated to live traditional music and if you're wanting to come back and perform yourself, there is karaoke on Sundays.
Tommy Flynn's, 269 Uxbridge Road, W12 9DS
020 8740 0977