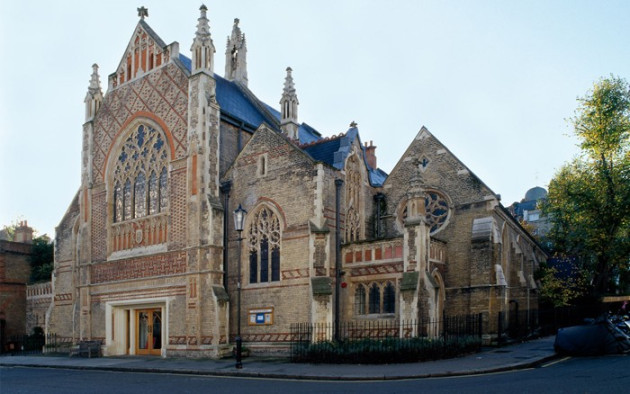 A historic church in London's Knightsbridge is now a luxury home estimated to be worth up to £50m ($75m).
St Saviours House located just metres from Harrods has been subject to a £10m ($1.5m) renovation project after it was first converted into accommodation by developers in 1999, complete with a basement swimming pool and a banqueting hall.
The Evening Standard reports that it was first owned by Alain Boublil, writer of Les Miserables, who sold it to a Thai businessman in 2009 for £13.5m ($20m).
After another round of renovations, the church has been updated once more by developers Rigby & Rigby.
In total, the property is around three quarters of the whole church - the rest is used for religious purposes. It has four main bedrooms and three guest rooms.
Adding to the swimming pool, the church now has a hot tub room with a gold leaf ceiling, a steam room, treatment room, bar, gym and cinema room.
A bronze and glass lift-shaft is surrounded by a stone spiral staircase, which links all the floors within the church, which was originally built by George Basevi in 1838.
Local estate agents told the newspaper the 11,500sq ft property is now worth around £50 million, but said Jewish and Muslim buyers may be put off by its Christian ties.
Churchgoers who still worship at St Saviours say they are hoping any potential buyer will stop renovating its innards: "I just pray the next person doesn't want to gut it again, it all seems madness to us," one said.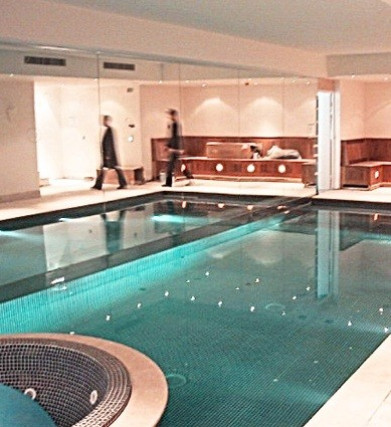 While the property has not officially been put up for sale, it has been "placed" with a group of super-rich foreign buyers, the paper said.
Although St Saviours House succumbed to the will of property developers in the city, another historic landmark a few miles away escaped the same fate.
The Phene Arms in Chelsea, once a favourite local of footballer George Best and poet Dylan Thomas, was earmarked for property development project.
Plans were in place to turn the pub into a £20m ($30m) luxury home, with a steam room, swimming pool and gym.
However, locals, including tireless campaigner Hugh Grant and footballer Sol Campbell, stopped the action and it has now been bought by the City Pub Company for an estimated £4m ($6m).
The new owner, Clive Watson, told the Kensington and Chelsea Chronicle: "The Phene is a very special pub and we intend to keep it as such. We'll be keeping all the staff and I can't foresee any major changes being made as it is pretty good as it is.
"We intend to keep this pub for the local residents and we want to make it more accessible. Especially the function rooms upstairs. We very much intend to listen to what the local people want."