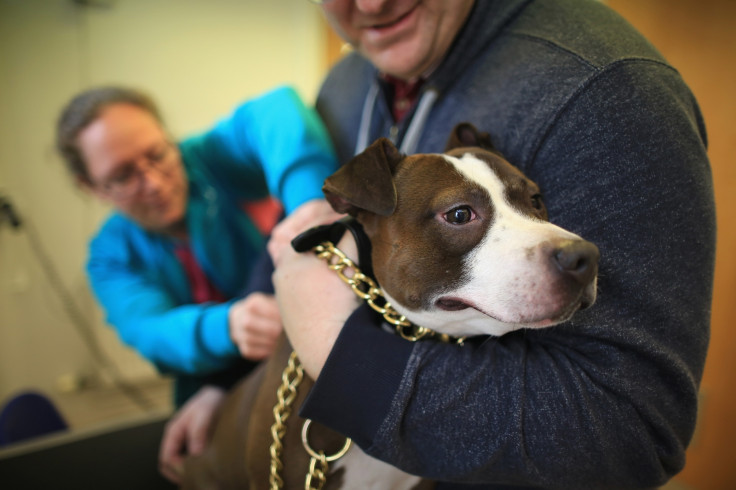 A Staffordshire Bull Terrier probably ate crack cocaine and morphine before biting into its owner's neck and mauling him to death in front of a BBC documentary crew, an inquest has heard.
41-year-old Mario Perivoitos had been taking part in a film about drugs around Britain when he fell into an epileptic fit and was attacked by the rabid dog.
The attack left Perivoitos with a crushed larynx and a neck wound that left his trachea exposed, experts said. Perivoitis was also understood to have taken an amount of cocaine before what was thought to have been an epileptic fit.
According to the Mail Online, expert in veterinary toxicology Nicholas Carmichael, told the inquest that it was "impossible to say" whether injesting the drugs would have made the Staffordshire Bull Terrier attack but added that drug consumption is known to make them "respond abnormally", particularly "very excited and agitated".
"It is highly more likely that this attack happened because this dog had taken cocaine," Carmichael said. Coroner Andrew Walker thanked the documentary crew for their actions at the scene and following the advice of ambulance personnel. Reports said that the crew had originally been interviewed under caution after the incident.
The dog was said to be due to be destroyed but it was unclear whether or not that had already taken place. Walker said that the dog had been taken to a "secure police storage facility".
According to the Kennel Club, the Staffordshire Bull Terrier was "originally bred and used for hunting vermin". In the UK, the breed has "suffered a great deal from overbreeding and bad press in recent years" according to the RSPCA.
"Sadly, many have ended up in our care through irresponsible ownership," the animal charity said in a post on its website. "However, Staffies with the right training can make wonderful pets and many of the Staffies in our care are well behaved, affectionate and playful."