Residents on Saint Martin have spoke of their fear that the island will descend into civil war as looting and rioting continues in the wake of Hurricane Irma.
The island was severely damaged after it was battered by Irma, with the French government believing more than two thirds of the houses on the island have been completely destroyed, with tens of thousands said to be without clean water or electricity.
Mark Rutte, prime minister of the Netherlands, previously announced they will be sending in soldiers and police to deal with the post-storm looting taking place in the wake of the destruction.
Sint Maarten, as it is known in Dutch, is an independent nation within the Kingdom of the Netherlands with a population of around 40,000 people, around the same amount of people living on the French side of the island.
There have also been reports of men armed with machine guns and machetes roaming the streets. Sint Maarten Prime Minister William Marlin said the island is currently under curfew but the looting has "subsided".
Paul De Windt, publisher of The Daily Herald, a newspaper on the Dutch side of the island, said: "There was some looting in the first few days, but the Dutch marines and police are on the street to prevent it.
"Some people steal luxury things and booze, but a lot of people are stealing water and biscuits."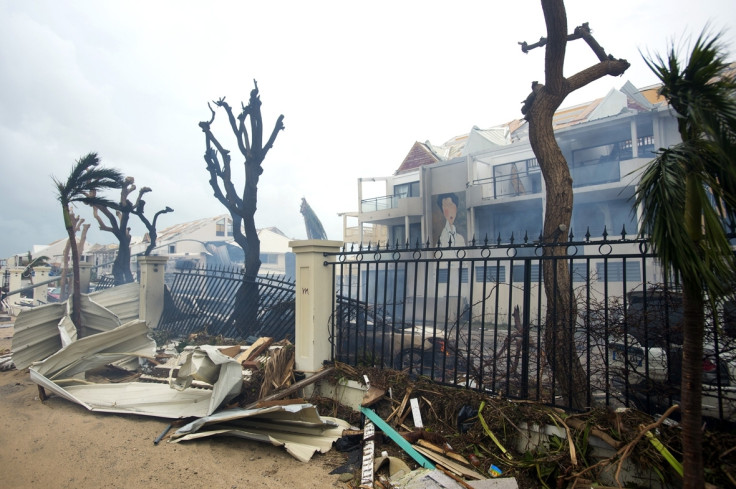 One resident of Saint Martin released a video in French in which she claimed the true extent of the violence is still not being reported.
In the video, the woman says: "I've lived in St Martin for more than 20 years... No one fully realises what's going on right now - it's the apocalypse here. The French government is doing nothing – they're just going on TV, saying they are doing this or that but nothing is being done," reports Loop Trinidad and Tobago.
Another resident, Morgane Lignières, described the country as being like a war zone. He wrote on Facebook: "It's a disaster what happens in Saint Martin. People fighting everywhere to pick up the smallest things: for example, gasoline ...everyone is getting looted and no longer have food and drink... trying to avoid gunfire from all sides"
"People walk around wearing hoods in cars and armed. I beg you... help us... We've never seen this... it's a horror scene."
Annick Girardin, minister for France's overseas territories, previously described "scenes of pillaging" while urging police to restore order on the island.
She said: "I was out this morning and this afternoon and there was looting right there in front of my eyes. There is a strange mood at the moment in Saint-Martin, so we need to think about public order."
However, Girardin downplayed rumours that the storm meant hundreds of inmates were able to escape a prison armed with guns and have been roaming the island since. She said the French government have been able "to verify that it wasn't true" as the claims began to circulate.